Infectious Diseases Pharmacy Fellowship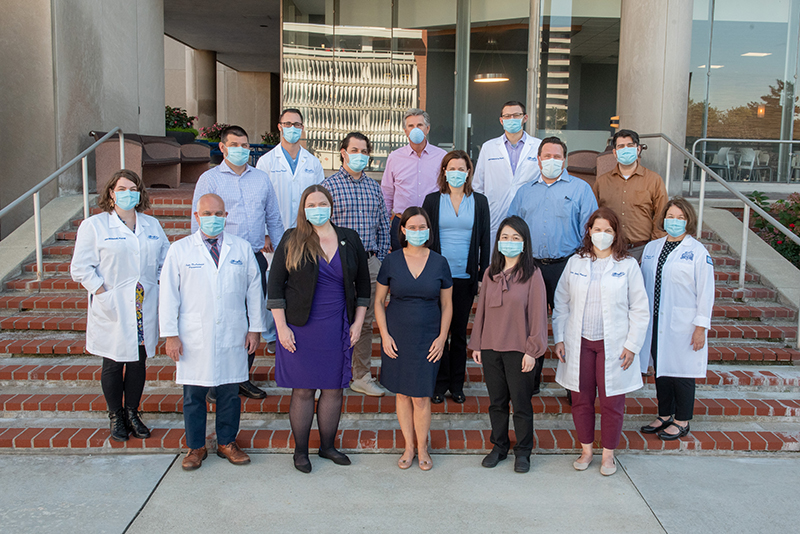 Pharmacists completing the ID pharmacy fellowship in antimicrobial stewardship will gain experience in developing research questions, designing protocols, managing and analyzing quantitative data, and publishing research findings. Further, they will learn to develop, implement, and assess multidisciplinary antimicrobial stewardship programs on a system-wide level. They will be skilled in educating other health care professionals, students, and patients, and will exemplify professionalism both in philosophy and by example. Upon completion of the program, fellows will be able to apply scientific investigation to the improvement of infectious diseases pharmacy practice. This program is offered jointly through Henry Ford Hospital Department of Pharmacy Services and Wayne State University Eugene Applebaum College of Pharmacy and Health Sciences.
Program structure
Over the course of the program, the fellow is responsible for developing 2 to 3 research proposals for which he or she will serve as co-primary investigator.
They will maintain an active role in the antimicrobial stewardship program through longitudinal research, service and teaching.
Graduate level coursework in biostatistics, epidemiology and public health Wayne State University is required, with tuition reimbursement available. Fellows have the option to complete a graduate certificate in public health.
Additional activities
Fellows are provided opportunities to teach, including didactics, small group facilitation, and clinical precepting. An elective 1-year teaching certificate program is available in collaboration with Wayne State University.
Participation in pharmacy seminar series, ID division didactic lectures and microbiology rounds is expected.
The design and submission of a grant application is required for completion of the program.
Fellows are exposed to various opportunities to present at regional and national meetings.
Fellows receive a competitive stipend and benefits including health insurance, sick and professional leave, and professional travel reimbursement.
Application information
This is a 2-year program with one position available every two-year cycle. Please inquire about position availability prior to sending application materials.
Applicants must be graduates of an ACPE-accredited College of Pharmacy, have completed an ASHP-accredited PGY1 Pharmacy Practice residency or equivalent experience, and be eligible for Michigan pharmacist licensure. An interview is required. A letter of intent, curriculum vitae, academic transcripts, and three letters of recommendation should be submitted.
The application materials must be post-marked by January 1 and should be sent to:
Michael Veve, PharmD, MPH
Pharmacy Administration
Henry Ford Hospital
2799 W. Grand Boulevard
Detroit, MI 48202
Phone: (313) 916-7813
Fax: (313) 916-1302
Email: mveve1@hfhs.org
(Electronic submissions are acceptable for letters and CV)