Welcome to the Henry Ford Health Department of Anesthesiology, Pain Management & Perioperative Medicine. We provide a wide spectrum of anesthesia services across SE Michigan including Henry Ford Hospital in Detroit, our West Bloomfield Hospital, Henry Ford Allegiance in Jackson, 4 ambulatory surgical centers, and 7 interventional pain medicine clinics. We are committed to providing the highest quality patient care, the best education for our anesthesia providers-in-training and advancing the field of anesthesiology.
Henry Ford Hospital was founded in 1915. As an innovator in the industrial world and an outsider in the medical world, Henry Ford looked to deliver health care in a forward-thinking manner. Henry Ford Hospital was one of the first hospitals in the U.S. to favor private and semi-private rooms over wards. It was one of the first to have a salaried medical staff employed by the hospital. It is currently one of the few health systems in the nation with hospitals, a physician group, and insurer all under the same umbrella. This spirit of collaboration and innovation continues today. Additionally, it is one of the rare healthcare organizations that has been awarded the Malcolm Baldrige award for performance excellence.
This is truly an exciting time in the department. Over the last several years we have begun a number of initiatives to improve our quality of care, operational efficiency, and overall work-life balance. We are working with our surgical colleagues in the Henry Ford Medical Group to establish a comprehensive Perioperative Surgical Home. Our collaborative efforts have included cooperation with several other academic anesthesia departments in the area. This allows all of us to provide educational and scholarly opportunities that would not otherwise be possible for a single institution. There is a lot more to come.
We thank you for your interest in the Department of Anesthesiology, Pain Management & Perioperative Medicine at Henry Ford Health. Please explore our website and do not hesitate to contact us with any questions you may have.
Sincerely,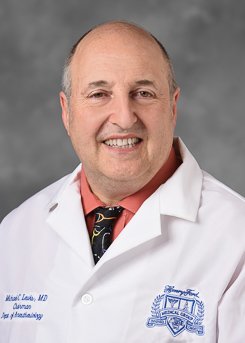 Michael C. Lewis, M.D.
Joseph L. Ponka Chair, Department of Anesthesiology, Pain Management, & Perioperative Medicine
Henry Ford Health