Letter from the Program Director
Welcome! The Henry Ford Hospital Department of Anesthesiology Pain Management and Perioperative Medicine, located in downtown Detroit, Michigan, has a long tradition of training high quality consultant physicians who work in all facets of anesthesiology and beyond. The mission of our Department is to provide excellent clinical care, to educate future leaders in the field of anesthesiology, and to conduct research to improve and advance the specialty. As the program's director, I have the privilege to lead, support, and mentor outstanding young physicians in our residency program.
For more than 40 years the anesthesiology residency training program has been offering residents an exceptional experience providing patient care in all subspecialties of anesthesiology, including, but not limited to, heart, liver, lung and kidney transplantation, advanced cardiac surgical and minimally invasive procedures, high-risk obstetric care, advanced neurosurgical procedures, advanced pain medicine practices, high volume acute pain and regional services and critical care. Residents rotate at the renowned Children's Hospital of Michigan, just five minutes down the road, for a robust, complex pediatric anesthesiology experience.
Whether residents are pursuing an academic career or transitioning into private practice, we are committed to training outstanding clinicians with a passion for lifelong learning and professional advocacy. Henry Ford Hospital offers anesthesiology fellowships in Adult Cardiothoracic Anesthesiology, Critical Care Medicine, Pain Medicine and Pain Medicine, while our affiliate Children's Hospital of Michigan offers fellowship training in Pediatric Anesthesiology.
Our department has made a strong commitment to scholarly activity with significant support for research and other scholarly work.
Although our clinical workload is robust, we value work-life balance. Our department's culture hinges on physician wellness. Every effort is made to protect residents time to ensure well being and proper work-life balance. In addition, the Henry Ford system offers various, regularly scheduled wellness activities such as yoga, regular social outings, fitness classes and more. On the program level, we have a newly implemented personal and professional development curriculum spanning the length of residency training aimed at exploring each resident's personal and professional identity to better realize each physician place and contribution in the medical field. We feel that this addresses the very root of physician wellness and sets our residents up for life-long path of well-being and work-life balance.
We encourage you to apply to the program, and to explore this website to learn more about what the Henry Ford Hospital Anesthesiology Residency program has to offer.
We look forward to hearing from you! Please do not hesitate to send your inquiries.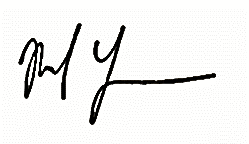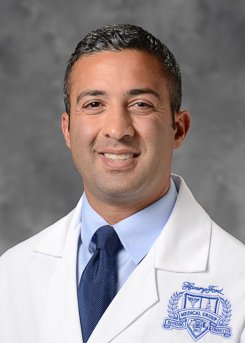 Nicholas S. Yeldo, M.D.
Director, Educational Programs
Program Director, Anesthesiology Residency
Department of Anesthesiology, Perioperative and Pain Medicine
Henry Ford Hospital System