Contact the Body Imaging Fellowship
For more information, please contact: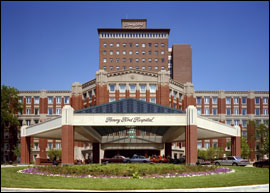 Marsha Ray, Program Coordinator
Email: marshar@rad.hfh.edu
Phone: (313) 916-7952
Fax: 313-916-8857
Henry Ford Hospital
Department of Radiology
2799 W. Grand Blvd.
Detroit, Michigan 48202
If you would like to get in touch with current fellows or alumni, please email Marsha.
Applications are accepted beginning August 1st with interviews typically occurring in late fall or early winter. Contact Marsha via email or phone for the application and instructions.