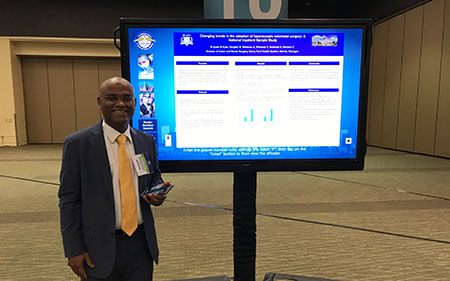 Scholarly activity is encouraged throughout the academic year. We have access to a national database, such as a national cancer database and an institutional database, which includes surgical quality improvement data. Statistical supports are also available. We have collaborated with other departments such as plastic surgery, gynecology and urology for some projects, which have been presented in multiple national meetings.
The fellow often submits and presents 3 or more abstracts at The American Society of Colon and Rectal Surgeons (ASCRS) Annual Scientific Meeting. Other presentation opportunities are available at the Michigan Society of Colon and Rectal Surgeons as well as the Michigan Chapter of the American College of Surgeons annual meetings.
The fellow is expected to have at least one publication in a peer reviewed journal or book chapter during the fellowship.