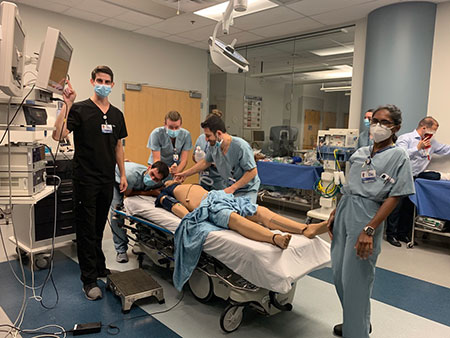 Henry Ford Hospital and the Henry Ford Medical Group take pride in being innovators when it comes to teaching the art of healing. The Center for Simulation, Education and Research is an important part of that mission. The state of the art,12,000 square foot Center is located at Henry Ford Hospital, and houses many simulation technologies that enhance the education of residents, fellows, and students. There are audio and video recording capabilities throughout the center to further support the learning environment and enhance ability to provide feedback.
The facility houses an ED Resuscitation Room and ICU Suite, four general clinical rooms, a minimally invasive procedure lab with multiple interchangeable stations, several breakout/debriefing rooms, and two classrooms. The fully-equipped clinical rooms can be configured to simulate emergency medicine, intensive care, surgery, labor and delivery, as well as routine hospital scenarios.
There are full-body, high-fidelity adult and pediatric mannequins for simulation scenarios, as well as specific trainers for procedures such as airway management, central lines, US guided peripheral IVs, lumbar puncture, paracentesis, chest thoracostomy and cricothyroidotomy.
The Simulation Center is used to advance the curriculum and assess competencies of residents, physicians and other health care workers in the areas of procedural training, inter-professional team communications, patient safety and doctor/patient communication skills. The Emergency Department has been a major contributor to the development of the Simulation Center, and extensively utilizes the center in training our residents. Didactics frequently occur in the Simulation Center with dedicated time for high-fidelity EM simulation cases, as well as advanced procedural training.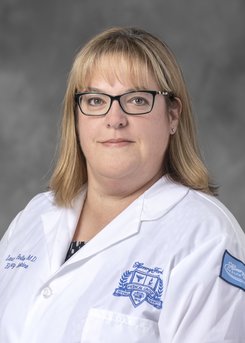 The current Director of Medical Programs for the Henry Ford Center for Simulation, Education, and Research is Dr. Laurie B Rolland, from the Department of Emergency Medicine. She has over 10 years of experience in Medical Simulation and leads our department Simulation Committee as well as assisting simulation education throughout the Henry Ford Health.