Inpatient Palliative Medicine Consult Service – Henry Ford Hospital (5.5 months)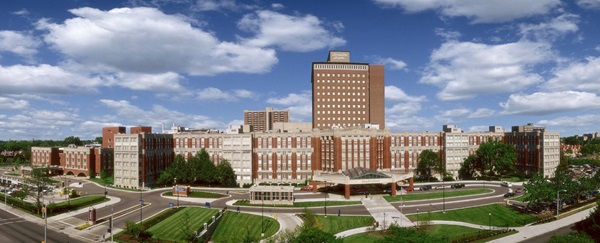 The inpatient consult service was established in 2000. It is a busy consult and teaching service in Henry Ford Hospital, an 877-bed quaternary care facility with 162 ICU beds. Henry Ford Hospital supports 53 ACGME training programs with nearly 700 residents and fellows. It is staffed by Henry Ford Medical Group physicians representing over 40 specialties and provides state of the art care to patients from around the world. HPM Fellows provide comprehensive Palliative Medicine consultation for patients throughout the hospital including the Emergency Department, general inpatient floors, and intensive care units. A unique aspect to this service is the ability to participate in the care of patients receiving the most advanced life sustaining technologies including extracorporeal membrane oxygenation (ECMO), mechanical circulatory support, multi-organ transplants and the latest in oncologic care. Fellows also participate in teaching medical learners of all levels rotating on service.
Community Hospice – Hospice of Michigan (2 months)

Hospice of Michigan is a robust non-profit community hospice with an average daily census around 200 patients. It provides hospice services for Henry Ford Health patients and others throughout Wayne, Oakland, and Macomb counties. Fellows work as part of the hospice interdisciplinary team to provide comprehensive end-of-life care for adult patients. Fellows perform home visits with all members of the interdisciplinary team and attend interdisciplinary team meetings. Fellows also work closely with the hospice medical director to gain an understanding of the clinical and administrative responsibilities of a hospice physician.
Henry Ford Hospice Inpatient Unit – Henry Ford Hospital (1 month)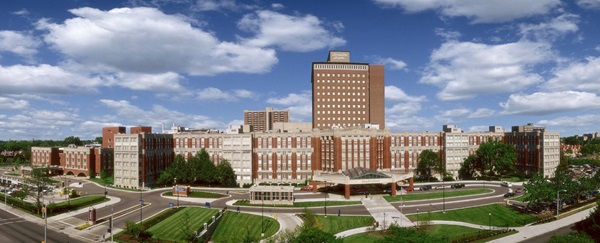 Henry Ford Hospice provides inpatient hospice services in Henry Ford Hospital for patients requiring intensive symptom control. Patients are admitted either directly from the acute care hospital or from the community setting. Fellows lead a hospice interdisciplinary team caring for patients with acute and complex symptoms requiring general inpatient (GIP) level hospice care. Fellows also have opportunities to manage withdrawal of life sustaining therapies including mechanical ventilators, ECMO, mechanical circulatory support devices, and heated high-flow oxygen.
John D. Dingell VA Medical Center, Detroit – Community Living Center(1 month)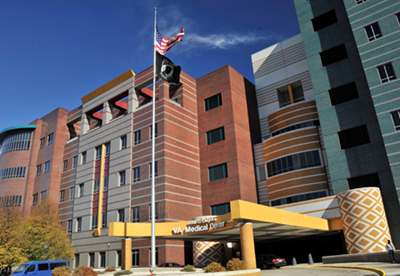 Fellows work as part of an interdisciplinary team providing comprehensive care for hospice patients in a VA long-term care facility. Fellows also provide Palliative Medicine consultation for veteran patients in the acute care hospital and aid in their transition to the hospice setting. Additionally, fellows take a leading role in teaching medical learners of all levels rotating on the service.
Hospice Residence – Angela Hospice Care Center (1 month)

The Angela Hospice Care Center is a 32-bed free-standing hospice residence in Livonia, Michigan. It is part of Angela Hospice (please keep the hyperlink to angelahospice.org on "Angela Hospice"), a non-profit organization founded by the Felician Sisters. Fellows lead an interdisciplinary team providing comprehensive end-of-life care for patients receiving routine, respite, and general inpatient (GIP) levels of care in a dedicated inpatient hospice setting.
Pediatrics – Children's Hospital of Michigan (½ month)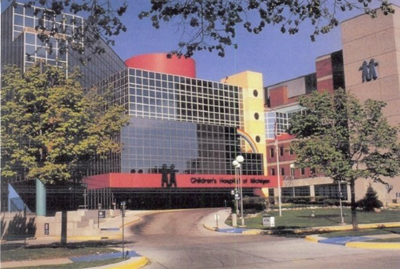 Fellows work with a Pediatric Palliative Medicine interdisciplinary team to provide inpatient and outpatient consultation for children with serious and life-limiting illnesses at the Children's Hospital of Michigan.


Palliative Medicine Ambulatory Clinic – Henry Ford Cancer Institute (longitudinal experience throughout the year)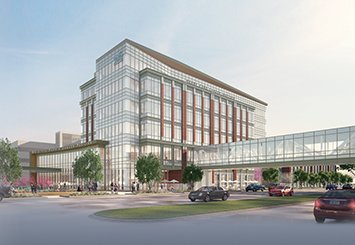 The Henry Ford Palliative Medicine Clinic is embedded within the Henry Ford Cancer Institute. Fellows work with an interdisciplinary team to provide comprehensive Palliative Medicine services for patients receiving oncologic care including symptom management, advance care planning and determination of goals of care. Fellows follow their patients over the course of the academic year.
Electives (1 month)
Fellows choose from a variety of elective rotations and may split the time into two half-month experiences if desired. Commonly sought elective opportunities include Anesthesia Pain, Radiation Oncology, Health Psychology, Pediatric Palliative Medicine, Clinical Ethics, Neurology, Advanced Heart Failure, Wound Care, Advanced Pulmonary Disease and HIV medicine. Other elective opportunities are available based on fellow interest.
Scholarly Activity
Fellows will complete a scholarly or quality project during the 1-year training program. Fellows receive several 3–5-day blocks of protected time throughout the academic year to facilitate completion of their project. The scheduling of the scholarly blocks is determined based on fellow project goals. Fellow projects are often accepted for presentation at regional and/or national meetings such as the Annual Henry Ford Medical Education Research Forum or American Academy of Hospice and Palliative Medicine Annual Assembly. In addition, fellows will create and give several presentations throughout the year which are incorporated into our didactics program.