Global Health Opportunities
Welcome From the Division Head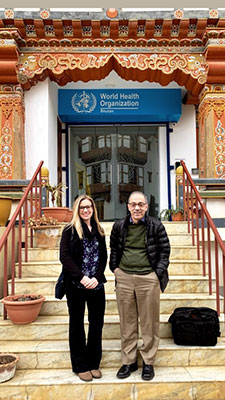 On behalf of the Division of Infectious Diseases at Henry Ford Hospital, I am pleased to present a summary of our international activities. We are committed to maintaining our recognized excellence in these efforts.
ur primary mission is to foster international programs with a focus on research and training that enhance public health and are sustainable in marginalized patient populations, and to create a coordinated infrastructure to support international research activities. Our office is aligning resources to enhance programs in our focused areas of strength in communicable diseases including those in Public Health, HIV, antimicrobial resistance, emerging infectious diseases, maternal and child health, environment and health, and bidirectional training and research in global health, by partnering with colleagues from within and outside the institution. We are viewing global health challenges as opportunities for the continued pursuit of excellence.
I am excited about the future of the Global Affairs within the Division of Infectious Diseases and plans for our effort to remain a leader in providing the highest caliber of work now and for the future.
Marcus J. Zervos M.D
Division Head, Infectious Diseases
Assistant Dean, Global Affairs, Professor of Medicine Wayne State University School of Medicine
Global health encompasses the goal of improving health and wellness in all populations, including from our own community to those across the world. For those with an interest in global health there is a way to get involved both locally and globally. Fellows are able to be involved in projects within their two years of Infectious Diseases fellowship, and those with further interest to pursue a career in global health have the opportunity to participate in a third year of fellowship with a focus on global health.
Local initiatives include working with the health department and Wayne State University with vulnerable inner-city populations including refugee, homeless, and nursing home populations within Detroit. Global connections have been developed within our program amongst multiple countries across the world.
We work hand-in-hand with the Henry Ford Global Health Initiative, who work not only with infectious diseases but also include maternal-child health and infant mortality, mental health, and metabolic health.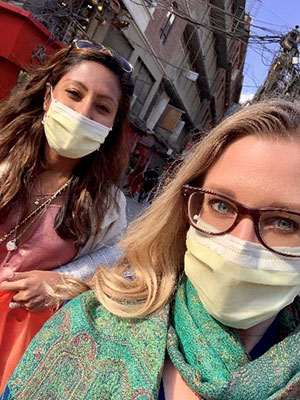 Our faculty and fellows are currently involved in projects across 14 countries around the world. Past and ongoing projects are listed below.
Dr. Zervos and the global health fellow in 2019 were involved with the World Health Organization in feasibility of a toolkit for antimicrobial stewardship in low and middle income countries which is now published online. This study was performed in Bhutan, Nepal, Federated States of Micronesia and Malawi.
Many recurring projects have been taking place in Nepal with multiple opportunities to become involved. There is a strong interest in improving antimicrobial stewardship within the country with more hospitals becoming involved every year. We have a connection with many hospitals in India, including CMC Vellore in which there is an opportunity to spend a one month rotation learning about tropical infectious diseases, and how to manage patients in a low-income setting. Studies surrounding refugee health and antimicrobial stewardship are ongoing in Lebanon. We have been involved in a large study in South America involving improving antimicrobial stewardship amongst hospitals within 9 countries, and continue to maintain close ties with opportunities for further future studies. Other smaller single center studies have included those in Ecuador, Peru, and Argentina.
During the COVID-19 pandemic there have been many ongoing projects within not only the hospital but also the community, including working with the health department for measures with the vulnerable populations in Detroit. Many COVID-19 and other infectious diseases projects remain ongoing within the community, with many more opportunities to start a project of your own interest as well.