Welcome to Henry Ford RAD-AID
Henry Ford's RAD-AID chapter was founded in 2013 by residents, faculty, and technologists who were interested in improving access to radiological services in developing countries. Our mission mirrors that of RAD-AID International, in that we aim to foster sustainable imaging efforts in underserved communities through education and collaboration. Membership is open to anyone within the Henry Ford Health. Below you will find brief descriptions of a few of our projects. If you would like more information, please contact our chapter president, Dr. Karyn Ledbetter.
Nicaragua with AMOS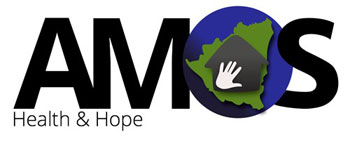 Beginning in 2016, Henry Ford has sent two groups to Nicaragua to participate in building and growing medical imaging access. Our primary partnership is with AMOS Health and Hope in Managua, Nicaragua. Most recently, two of our senior residents and two attending radiologists spent a week collaborating with the AMOS clinic medical staff. Our primary focus was on ultrasound, though preliminary work was also performed to establish a working PACS system at the clinic. The team also spent time at Lenin Fonseca Hospital both working with Nicaraguan radiologists and radiology residents, as well as exchanging lectures. Future trips will be focused on improving access to basic ultrasound imaging in more rural parts of Nicaragua through education of local health care providers.
Kenya with Kenya Relief
Henry Ford RAD-AID has been in partnership with Kenya Relief since 2017. Although a well-established organization with extensive contributions to the community of Migori, Kenya Relief's Brase Clinic lacked radiological services. Since forging our relationship, our chapter has been onsite at the Brase Clinic three times, most recently in September 2019. Across our visits, over 200 patients have had ultrasounds they otherwise would have gone without, which allowed for quicker and safer surgeries. During our most recent visit, our chapter members also participated in a pediatric and fetal imaging symposium at Aga Khan University Hospital in Nairobi. Future trips will focus on implementing PACS in the clinic to allow for collaboration with Aga Khan radiologists. We then plan to assist Kenya Relief in the acquisition and installation of a mammography unit and a CT scanner.
U/S Training Sessions
In an effort to properly equip our members with all of the skills necessary to educate partners abroad, we have established a formal ultrasound training curriculum led by experienced sonographers. Throughout the course of these sessions, residents develop a strong foundation in basic image acquisition and optimization. In addition to becoming competent in performing routine ultrasound examinations, residents also learn how to troubleshoot and improvise, skills that are critical when working in the developing world.
Future RAD-AID opportunities
We are exploring opportunities for IR/DR and ESIR residents to participate in RAD-AID IR, which currently travels to Ethiopia, Ghana, Guyana, Kenya, Nigeria, and Vietnam. Our goal is to have future residents who are interested in volunteering go with an attending and perform both educational and procedural work.