Center for Simulation Education and Research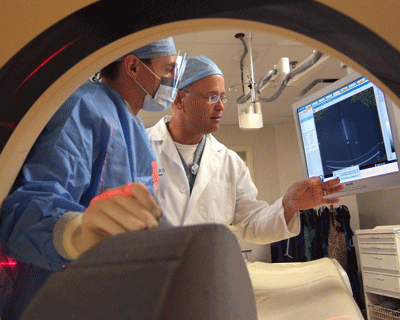 The Center for Simulation, Education and Research at Henry Ford Hospital offers state of the art facilities to promote hands on learning and teamwork amongst peers. The newly renovated, 12,000 square foot facility houses the latest equipment to allow learners the opportunity to enhance their clinical and procedural skills in a supportive and collaborative environment. The simulation center has a variety of clinical spaces including model operating room, emergency department, intensive care unit, vascular suite, endoscopy suite as well as multipurpose space which can be adapted for various training scenarios.
Radiology residents have access to all aspects of the simulation center. Junior radiology residents participate in various training activities during their first year of radiology residency including ultrasound scanning sessions in the anatomy lab and simulation center for MSK and breast procedures, CT guided body procedure training, a lumbar puncture module, and a contrast reaction management module. This allows residents to feel more prepared and confident before starting their procedural rotations.
Mentice endovascular simulation device
Our new Mentice endovascular simulation device allows residents to become acquainted with interventional radiology in a comfortable setting both before and during their clinical rotations. The simulator offers a variety of modules to review fundamental concepts such as radiation safety and contrast reaction competency. There are clinical modules which allow residents to experience the broad spectrum of interventional radiology including vascular trauma management, acute stroke interventions, interventional oncology, renal interventions, peripheral vascular disease, genitourinary interventions, endovascular aortic repair, and many more. The clinical modules can be modified by difficulty level based on the resident's level of experience. Personalized profiles allow residents to track their progress as they advance through their training.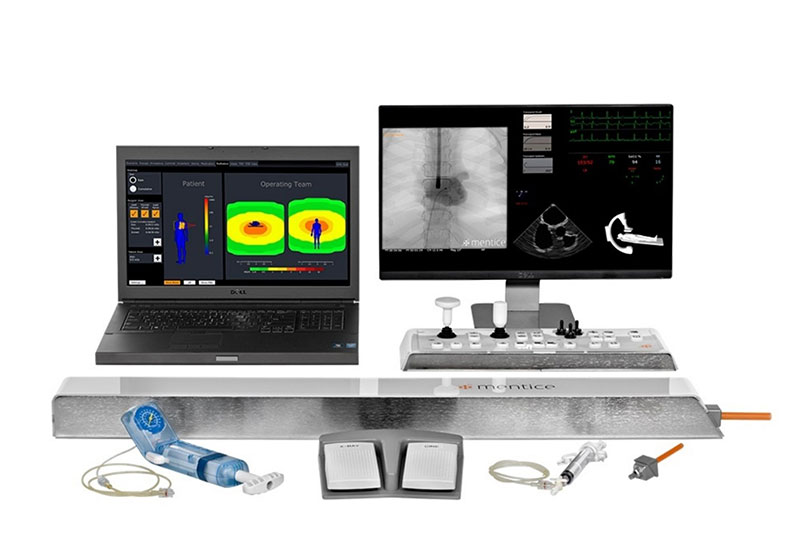 Mentice simulator at the Center for Simulation, Education and Research offers residents the opportunity to practice their procedural skills in a comfortable environment with realistic scenarios and practical feedback.