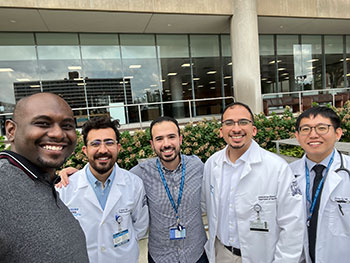 Department Interim Chairman: Gregory L. Barkley, M.D.
Residency Program Director: Iram Zaman, D.O.
Residency Associate Program Director: Holly Lorigan, D.O.
Program Coordinator: Adelina Orejel
Twitter
Instagram
Our Neurology residency program prides itself in producing excellent clinical neurologists, who are not only knowledgeable of neurology, but provide compassionate care and develop strong interpersonal and communication skills.
Our goal is to foster exceptional training in clinical neurology and the opportunity for clinical or basic science research in the neurosciences. We aim to train our residents to be excellent and empathetic individuals with outstanding clinical skills in neurology and to provide exposure to all aspects of subspecialty neurology and neuroscience with increasing autonomy and attainment of the positive characteristics of the six core competencies necessary to become outstanding independent practitioners.
Henry Ford/WSU Neurology residency program is an ACGME accredited 4 year categorical neurology training program; with 6 residents in each year of training. We have a diverse group of exceptional residents from both U.S. and international medical schools with a wide array of interests.
The Department of Neurology provides primary neurology care in Southeast Michigan. We are a tertiary care referral center for the region. Our main campus is an urban center serving a diverse patient population. This is where the majority of time is spent during residency. Our program, as well as the entirety of Henry Ford Health, is committed to providing a work environment and culture that maximizes the professional growth of employees and meets the health care needs of the diverse communities that we serve. It is our mission to create an inclusive environment for all trainees that embraces diversity in all forms including, but not limited to: race/ethnicity, gender, primary language spoken, age, sexuality, disability status, culture or religious affiliation. We envision an inclusive culture, engaging in best practices that focus on the mission-driven systematic recruitment and retention of diverse individuals at Henry Ford Hospital, thus creating a physician workforce that is reflective of and responsive to the population that is served by Henry Ford Hospital. Fundamental of this vision is shared accountability and allyship for social justice. In addition to this a number of subspecialty clinics are offered at our community hospital in West Bloomfield; which exposes residents to patients with a different socioeconomic status. Child neurology rotations are completed both at HFH main campus and Children's hospital.
Mission and Vision

The Henry Ford Neurology Department consists of a dedicated team of physicians, allied health professional, and support staff that provide primary and consultative care to patients with a wide range of neurological diseases in a tertiary care setting.
Our Mission is to improve human life through excellence in the science and art of health care and healing.
We do this by providing exceptional care to patients with neurological disease, participating in the education and development of neurology residents, fellows and rotating medical students, and advancing clinical research in neurosciences.
Our Vision: We will be the trusted partner in health, leading the nation in superior care and value.
Specialized centers of care include:
18 bed Acute Stroke Unit
7 bed Epilepsy Monitoring Unit
16 bed Neurointensive Care Unit
Please note: There are photos on this site in which individuals are not masked. These photos were taken prior to the pandemic and do not reflect our current universal masking policy.
Message from the Program Director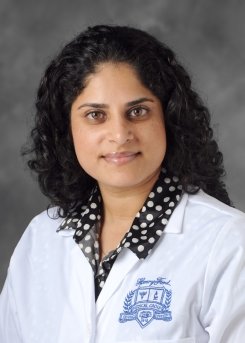 Thank you so much for your interest in our program. This program is strongly committed to providing residents a well-rounded education in neurology.
In the spirit of modernity like Henry Ford himself, the Department of Neurology strives for excellence and innovation. From our rich history of pioneering the original thrombolytic stroke trials to our present day story of servicing the population of Southeast Michigan, Henry Ford has always been on the cutting edge of research and patient care. Residents are providers to challenging and unique patients as they experience what it means to be a neurologist. With staff neurologists from many sub-specialities, there are opportunities for mentorship and research. There is a strong emphasis in didactics, morning report, and grand rounds.
Henry Ford prepares residents to be confident, prepared, and excellent physicians that uphold the art and science of Neurology. When not at work, physicians spend time engaged in wellness activities and have forged friendships that last far beyond their graduation. When choosing a residency program, we invite you to be part of the Henry Ford family.