Ximena Arcila-Londono
Senior Staff Physician
Neuromuscular Division
My name is Ximena Arcila (Arcila-Londono), and I have been part of the Henry Ford Neurology/Neuromuscular faculty since 2012.
I came from Colombia to Detroit/MI, I did my residency and neuromuscular/EMG fellowship. I left for almost 4 years and came back to work here.
It continues to be good to work within our group. We are a diverse group of neurologists, male and female, we come from many different backgrounds, "all inclusive". I consider a lot of my colleagues to be my friends also, ready to help and support during each other through each one's life journey. We talk about medicine but also about family. Leadership continues to accommodate schedule adjustments when necessary, which is really helpful as my family continues to be my priority in life.
As part of my practice, I work in the ALS/Amyotrophic Lateral Sclerosis Clinic. We were one of the first ones to be certified by the national association in excellency of care, and we continue to be one of the largest in Michigan. Our patients are the center of our practice. We strive to provide the best medical care, and to offer participation in clinical trials (2-3 ongoing at any given time). Other parts of my practice include electrodiagnostic/EMG testing, neuromuscular clinic; also a smaller percentage of general neurology, inpatient neurology consults and outpatient neurology resident clinic. I like this a lot, as it keeps me connected to "all" neurology.
I can also tell you that we all work hard for our patients, and that we are committed to train great neurologists. Our trainees are exposed to a wide variety of neurological disorders and are ready to practice with confidence when graduated.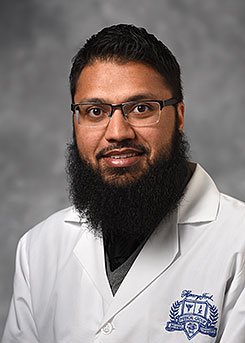 Ashhar Ali, D.O.
Staff Neurologist
Headache Division
I would say- one of the major advantages of training in the Henry Ford Neurology program is the access residents have to a diverse community of sub-specialists, true experts in their respective fields. Such a conglomeration is difficult to find but provides for a superlative, well-rounded training experience.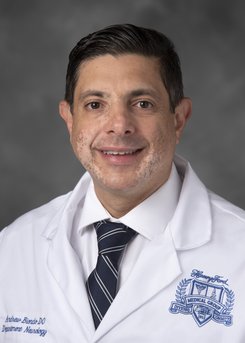 Andrew Biondo, DO, FAAN
Staff Neurologist
Neuromuscular Division
It's is a privilege to be a staff physician at one of the premier Neurology programs in the country. As a former resident here and now a staff physician, our department has grown exponentially. Our residents have exposure to a plethora of pathologies, world-class staff physicians, and an abundance of didactic sessions. Residents have resources available to them to maintain wholesomeness during their residency, and supportive staff physicians who are easily accessible in their personal growth to become exceptional neurologists.
Our residents have graduated to go on to top fellowship programs, NIH, and private and academic practices. They have become leaders and people who make a difference in the community.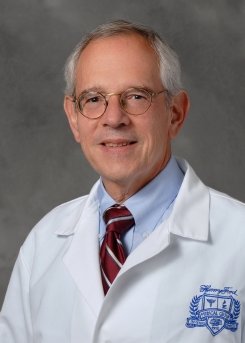 Michael Chopp, PhD, FAHA, FESO
Vice Chairman for Research, Department of Neurology
Scientific Director, Neuroscience Institute
Zolton J. Kovacs Chair in Neuroscience Research, Henry Ford Health
Distinguished Professor, Physics, Oakland University, Rochester, MI
What I loved about this place, the culture, and the hospital is that there is a sense of everyone working together to get a product out.
A recruit coming here should know that there is a first-class clinic and first-class, world-renowned research laboratory and research opportunity.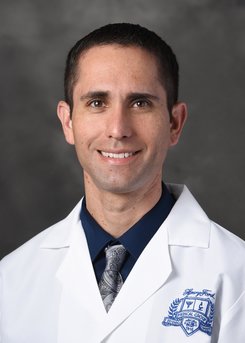 Bradley Howell, M.D.
Senior Staff Physician
Division of Neurocritical Care
Department of Neurology
The rich reputation and amazing mix of urban and suburban patient population made Henry Ford Hospital an easy first choice for places to train in this area. A consistent distinctive has been the collegiality throughout the Henry Ford system. Within the Department of Neurology, that collegiality is raised to a genuine friend, near to family level. The core values of the neuroscience service lines at Henry Ford are naturally easy to embrace. Training here includes robust patient variability and volume, solid didactic teaching and helpful mentoring. If required to do it over again, I'd have no hesitation choosing Henry Ford Hospital again.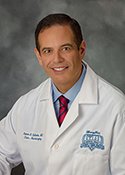 Steven Kalkanis, M.D.
CEO, Henry Ford Medical Group
Chief Academic Officer, Henry Ford Health
Professor and Chair, Department of Neurosurgery
Medical Director, Henry Ford Cancer Institute
President, Congress of Neurological Surgeons
Director, American Board of Neurological Surgery
Detroit has never been in a better position in terms of its resurgence.
I think young physicians will have the best of all worlds … academic and research enterprise is established.
As it pertains to the number and types of cases seen at Henry Ford, we have both here, the crazy zebras [where we have patients] fly in for first-in-man or first in the state for treatment for brain tumor, stroke, Parkinson's disease … and the routine … it's a very unique situation to have all of that together.

Holly Lorigan, D.O.
Senior Staff Physician, Associate Program Director
Neuromuscular Division
I have been at Henry Ford for twenty years. I was a medical student, intern, chief resident and fellow and never left. Henry Ford has become a part of my family. My friends and colleagues have been supportive and have helped me through life's challenges. I came to Henry Ford because of the rich diversity, culture, and the patient population. I knew graduating from here I would have exposure to a wide variety of patients and diseases that would make me a well-rounded Neurologist. I am proud to be a member of this organization that is supporting us through the hard times of the pandemic. We are leaders in healthcare, and we constantly strive to deliver the best care for our patients.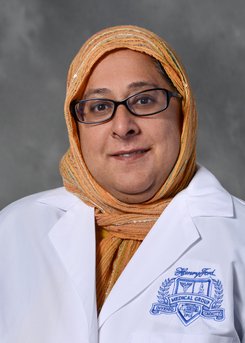 Shaneela Malik, M.D.
Senior Staff Physician
Vascular Neurology Division
Henry Ford has a world-renown reputation in Neuroscience Care. Training at Henry Ford you have access to all fields of Neurology. Being a tertiary care center residents are able to treat patients with very complex neurological diseases. In addition, being in the urban city, residents will get ample "bread and butter" neurology. You will develop close relationships with colleagues and staff who will later be "family". As a Henry Ford residency graduate myself, I was happy with the training I received and honored to continue to be part of "Henry Ford family.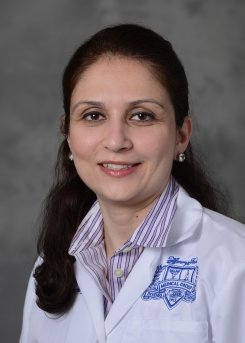 Anza Memon, M.D.
Senior Staff Physician
Neuromuscular Disorders and NeuroImmunology Divisions
I enjoyed working at Henry Ford Neurology Program as a fellow and love being neurology faculty here! The diversity and complexity of patient care make our program a great training place. I am privileged to be part of the Henry Ford Neurology Program family where I work with no fear, have great colleagues who are easily approachable, and an enjoyable place to work. HFH has made it very easy for me to collaborate for my complex patients without any difficulty, making a massive difference in providing quality care to patients. This program offers excellent exposure to uncommon neurological conditions. Our residents and fellows are being trained very well, with tremendous opportunities for clinical research. We believe in innovations and help our trainees grow in the subspecialty of their choice, where they are provided outstanding mentorship in clinical and research areas. I love my family of Henry Ford neurology program as it makes me stronger and better every day!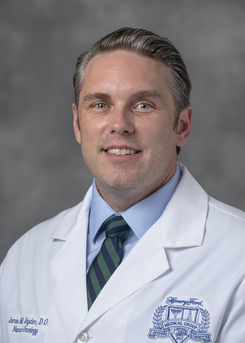 James Snyder, M.D.
Staff Neurologist
Neuro-Oncology Division
I am honored to be a part of Henry Ford Neurology and am continually amazed at the rich academic history in the Department of Neurology. My colleagues in the clinic and translational research redefined stroke care and the use of MRI in neurology; and were early pioneers in brain tumor bio banking providing the foundation for TCGA and other omics resources that defined contemporary understanding and applications of genetic targeted medicine. I completed my neuro-oncology fellowship at Henry Ford in the Hermelin Brain Tumor Center. After my fellowship, I interviewed across the country and ultimately returned home to Henry Ford as a Staff Neuro-oncologist. I returned because as a fellow I was invested in the unique collaborative environment across the neurosciences and throughout the institution at large, which fosters scientific discovery and innovation.