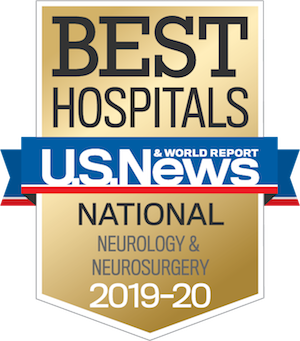 We are a state and national leader in medical education for medical students, interns, residents and fellows, and the continuing education of faculty, affiliated physicians, nurses and allied health professionals. Each year, we train more than 1,800 future physicians. Henry Ford Hospital trains more than 900 medical students and more than 675 residents and fellows in 50 accredited programs every year.
We provide innovation physician training programs, and initiate and collaborate on leading-edge medical research. Many of our physicians and scientists have academic appointments at Wayne State University's School of Medicine and/or other WSU schools/colleges. We rank fourth in Michigan in total NIH funding and rank first in Michigan for NIH-research funding for non-university based health care systems. We are in the top 10% of all institutions granted funding by the NIH and U.S. Public Health Service.
Henry Ford Hospital is the flagship hospital, based in Detroit's Midtown. The 877-bed tertiary care hospital, education and research complex is recognized for clinical excellence and innovation in multiple specialties including neurology and neurosurgery. The hospital is also a Level 1 trauma center and one of the largest U.S. teaching hospitals.
Our Neuroscience Institute is one of the top programs in the country and includes a National Institutes of Health stroke care and research program and a comprehensive epilepsy and Parkinson's disease treatment and surgery program.
Learn more about the hospitals where you will be training: