Welcome Letter From Program Director
Dear Applicant,
Thank you for your interest in the Obstetrics and Gynecology program at Henry Ford Hospital. The Obstetrics and Gynecology program at Henry Ford Hospital is an accredited four year post graduate training program. The goal of our residency training program is to train outstanding, curious and compassionate physicians who go on to become leaders in Obstetrics and Gynecology. To achieve that goal, we provide four years of comprehensive training in general Obstetrics, Gynecology, as well as, significant exposure in the subspecialties of Maternal Fetal Medicine, Reproductive Endocrinology, Gynecologic Oncology, Urogynecology, Minimally Invasive Gynecology and Pediatric /Adolescent Gynecology. The program offers a wide variety of experiences in both acute and ambulatory Gynecology and Obstetrics. In addition, there are numerous opportunities to develop scholarship in research, teaching and patient care. We also offer fellowships in Female Pelvic Medicine & Reconstructive Surgery and Minimally Invasive Gynecologic Surgery.
This is a stimulating program that helps you realize your full potential. We are proud of the diversity of our patient and provider population and the complexity of cases that you will be exposed to. While we pride ourselves in the training that we provide, we constantly strive to improve. In addition to being academically stimulating, our program is collegial and supportive. Faculty, residents, and all other healthcare members work as team with utmost professionalism. When you visit our program, you will find a welcoming environment that is favorable to forming long-term friendships with faculty and fellow residents. We look forward to meeting with you, learning about your goals and getting to know you better.
Thank you for your interest in our program,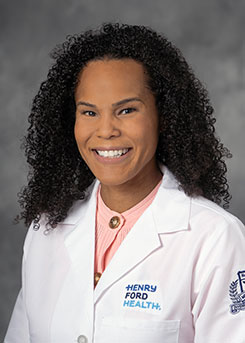 Monique Swain, M.D.
Program Director
D'Angela Pitts, M.D.
Associate Program Director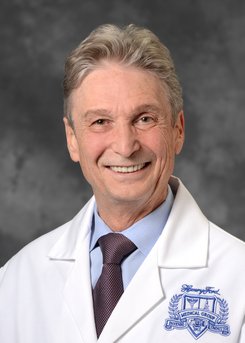 Richard E. Leach, M.D., FACOG, FACS
Chair, Department of Obstetrics and Gynecology
Rosalind Gerich
Program Coordinator