Department Chairman: Cathrine Frank, M.D.
Interim Program Director: Lisa MacLean, M.D.
Assoc. Program Director: Mauran Sivananthan, D.O.
Residency Coordinator: Becky Edwards
The Henry Ford Health is one of the largest and most respected health care delivery systems in the country. Henry Ford is committed to constantly improving methods of care within the health care industry and the Department of Psychiatry exemplifies this commitment. The Department of Psychiatry is an international leader in mental healthcare and has received several prestigious awards in recognition of accomplishments in its Perfect Depression Care Initiative, including the 2004 AMGA Acclaim Award, the 2006 Ernest A. Codman Award and the 2011 Malcolm Baldrige National Quality Award. More recently in 2019, our department chair won the William Conway quality award, for implementing the Zero Suicide initiative and fostering the integrative care model. The Henry Ford Psychiatry Residency Program is embedded and engaged in this culture of innovation and creativity.
Program Mission:
Our program is dedicated to developing ethical and professional values, and training clinically sound, collegial, culturally sensitive and academically impactful physicians. We promote self-leadership, resilience and well-being during training and beyond. We train leaders in behavioral health who inculcate lifelong learning by critically evaluating new and established approaches to assessment and treatment of psychiatric disorders, contribute to research and to educating the next generation of physicians. We reflect the institution's culture of diversity, compassion, innovation, respect and results in providing clinical care and participating in research. This is achieved through formal and informal curricular activities through-out the training period, providing mentorship for scholarly activities and instruction on wellness. Our program is dynamic by design and we welcome residents who have an interest in actively participating in this educational enterprise.
Program Aim:
The aim of our general psychiatry program is to train residents in the art and science of psychiatry, with the ultimate goal of producing excellent, competent, culturally sensitive and ethical psychiatrists capable of managing a broad spectrum of psychiatric illnesses while contributing towards the well-being of their patients, families and the broader society.
Program Leadership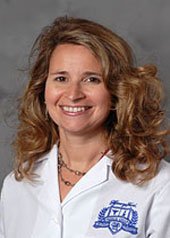 Lisa MacLean, MD
Interim Program Director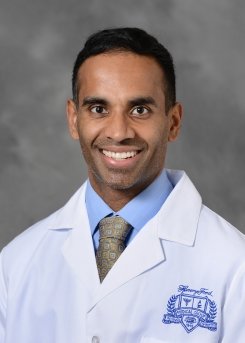 Mauran Sivananthan, DO
Associate Program Director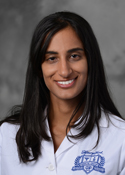 Anjali Thakrar, MD
Undergraduate Medical Education Site Director, Henry Ford Health Psychiatry, Detroit
Becky Edwards
Program Coordinator