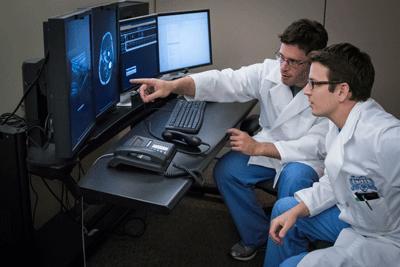 Our History
The Henry Ford Department of Radiology was built into one of the nation's best by Henry Ford himself after taking advice from his friend, Thomas Edison, who was working on developing fluoroscopy at the time the hospital was built. The early innovations taking place at Henry Ford were recognized by the Radiological Society of North America (RSNA) in the early 1930s when they moved production of the specialty's premier journal, Radiology, to Henry Ford Hospital. At around the same time, training radiology residents at Henry Ford also began.
Over the years, a number of world-renowned radiologists have called Henry Ford Hospital home, including previous department chairmen: Dr. Howard Doub (editor of Radiology 1941-1965), Dr. William Eyler (editor of Radiology 1966-1985; Gold Medalist of the RSNA, ACR, and ARRS), Dr. Carl Zylak (past President of the RSNA), and Dr. James Thrall (past Chair of the Board and past President of the ACR). Dr. Manuel L. Brown, our current department chairman and also a Gold Medalist and past President of the ACR, continues to ensure that the department's history of excellence in radiology and radiology education continues today.
Who We Are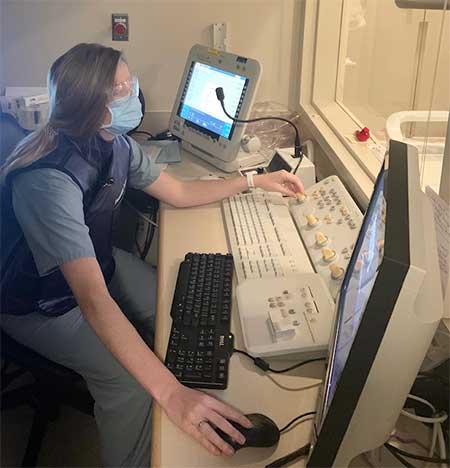 Henry Ford Hospital, the flagship hospital of the Henry Ford Health, is an 877 bed, Level I trauma center in the heart of Detroit and is home to one of the largest teaching hospitals in the country. Our hospital system provides care for a diverse group of patients with wide-ranging pathologies, ranging from routine well-care visits to major trauma and comprehensive cancer treatment. In fact, oncologic care provided by Henry Ford continues to expand with the recently opened Brigitte Harris Cancer Pavilion. Additionally, Henry Ford operates the busiest transplant service in Michigan, which includes heart, lung, liver, kidney, intestine, as well as multi-visceral transplants.
Presently, our department performs over 1,500,000 imaging studies annually and employs over 100 radiologists and 11 physicists. In addition to diagnostics, procedural and interventional radiology is also an important component of the Henry Ford Radiology experience with diagnostic and therapeutic procedures across multiple divisions, including Breast, Body, Neuroradiology, Musculoskeletal, and Vascular and Interventional Radiology. Our case volumes combined with high resident to fellow ratios ensures that our residents gain primary operator experience and a mastery of technical skills. Additionally, residents have the opportunity to rotate at our sister hospitals and outpatient clinics to further diversify their experience through a broad range of practice settings.