Message from the Program Director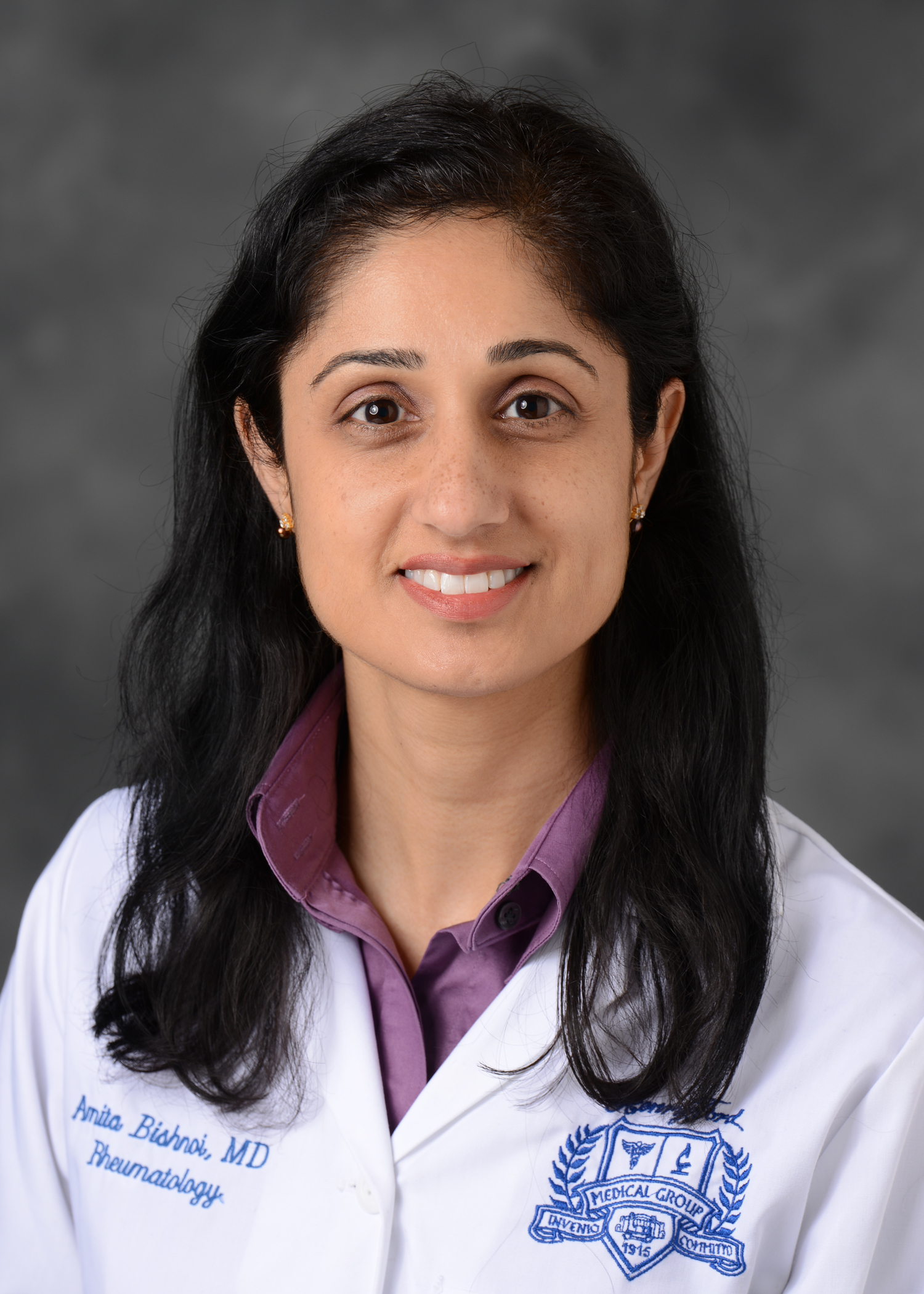 Dear Prospective Rheumatology Fellowship Applicant,
It is our pleasure to welcome you to the Henry Ford Hospital-Michigan State Rheumatology fellowship. Our adult fellowship program offers a unique and intensive clinical training experience, exposure to a diverse patient population, the opportunity to work with outstanding teaching faculty with diverse clinical and research interests, and significant opportunity for clinical research.
The primary location of the fellowship program is the downtown Henry Ford Hospital campus.
Over 2 years, fellows are well trained in all areas of rheumatology and gain specific exposure to musculoskeletal ultrasound and will also rotate through numerous subspecialty clinics including Maternal Fetal Medicine/Rheumatology Clinic, Vasculitis Clinic, Lupus Clinic, Rheumatology/Dermatology Clinic, Psoriasis/Psoriatic arthritis Clinic and Interstitial Lung Disease/ Rheumatology Clinic. During the first year, the great majority of the time is spent in clinical activities either in the outpatient or inpatient setting. During the second year, more time is spent on outpatient clinical activities and research. The Division has been and continues to be a leader in clinical trials in the area of Systemic Lupus Erythematosus, IgG4 related disease, Rheumatoid Arthritis and Gout. Fellows will participate in continuous improvement projects on quality and safety as well.
We seek outstanding candidates who will grow and benefit from state of the art training in Rheumatology. Fellows are well prepared for board certification in Rheumatology by the American Board of Internal Medicine and for independent practice upon graduation from the program. Our graduates have continued careers in academic medicine as clinician educators or have pursued clinical practice opportunities.
We are proud of our excellent clinical fellowship training program and welcome you to contact us if you need further information or with any questions about our program. We look forward to hearing from you.
Amita Bishnoi, M.D.
Program Director