Thank you for your interest in surgical residency training at Henry Ford Hospital and Health system. The training environment at Henry Ford capitalizes on a large clinical volume, excellent faculty, and broad research capabilities to provide exceptional training opportunities in General Surgery. Many of our residents choose to pursue fellowship training; we have placed numerous graduates in prestigious fellowships throughout the country.
Henry Ford is one of the nation's leading comprehensive health systems, providing primary and specialty care services. The system is anchored by Henry Ford Hospital, a 903-bed tertiary care hospital in Detroit's New Center Area. Henry Ford Hospital, an American College of Surgeons designated Level 1 trauma center, has a large multi-disciplinary trauma program with over 1500 admissions per year, and receives a higher percentage of penetrating injuries than the national average. The campus also houses extensive education and research facilities where more than 1,500 research projects are under way.
U.S. News & World Report ranks Henry Ford Hospital as one of the best hospitals in America and ranks 10 of its specialties as among the best in the nation. The health system records more than 2.5 million patient visits annually at the main hospital, four other Henry Ford-owned hospitals, and over 40 Henry Ford medical centers and care sites. The broad reach and coverage of the health system provides a large and varied caseload to Henry Ford Hospitals for surgical residency training.
The Henry Ford Department of Surgery has long been a leader in education, research, and clinical care. Henry Ford Hospital surgeons pioneered open heart surgery, vascular surgery, oxygen therapy, and transplantation. More recently, the Department of Surgery has partnered with NASA to conduct medical research on the International Space Station. We are the only program in the world which is developing advanced ultrasound, laparoscopic, and surgical techniques for the space program; the technologic and training advances pioneered for use in space allow streamlined resident education in a constrained, 80 hour work week.
Clinical care:
The department of surgery at Henry Ford Hospital has a huge, varied clinical volume for resident education. Residents in our program finish with an excellent experience in trauma, minimally invasive surgery, critical care, endocrine, plastics, vascular, colorectal surgery, oncology, thoracic, robotic, surgical oncology, and transplant surgery. Our residents exceed national standards in all aspects of surgical case volumes.
Residency training:
The Henry Ford Hospital surgical residency is fully accredited by the ACGME and finishes 6 senior residents per year. Our trainees are well equipped to handle the rigors of a surgical practice and have matched across the country in competitive fellowships including trauma and critical care, pediatric, oncology, cardiac, vascular, and plastic surgery. Henry Ford Hospital is a primary rotation site for 3rd and 4th year medical students from Wayne State University, the largest medical school in the country. Medical student education is an important component of the surgical residency.
The residents attend numerous educational sessions that are tailored to their level of training. Didactic, CD-ROM, simulation center, and computer-based instruction augments the surgical residency education curriculum. Workweek hours are logged on a web-based program to allow real-time monitoring of service workloads. Advanced practice nurses and physician assistants were hired by the department to respond to increased patient volumes and 80 hour work week mandates; these valuable team members provide additional continuity of care while off loading non-educational activities from the surgical residents.
One of the largest and most advance simulation centers in the country resides at Henry Ford Hospital. The Center for Simulation, Education and Research is a 12,500 sq. ft. dedicated facility with state-of-the art procedural simulators to complement hands on training in endoscopic, laparoscopic and vascular skills. Henry Ford Hospital is also a research partner with Karl Storz, Ethicon, and Sonosite to allow our residents to participate in large animal laboratories to field test new technologies before they come to market.
The Henry Ford Innovation Institute is based on the campus of Henry Ford Hospital. Formed in 2011, this institute provides full support for innovation and entrepreneurial activities of the system. Product design, intellectual property protection, and commercialization support allow budding inventors to have their idea evaluated and accelerated with professional support at every level. Dedicated educational and research opportunities exist for creative individuals with an interest in this area.
The Brigitte Harris Cancer Center is the newest addition to Henry Ford. The almost 200,000 sq. ft. facility is totally dedicated to optimal care of the cancer patient and will open in late 2020. Henry Ford Health is one of the busiest cancer programs in the region; the Brigitte Harris Center will allow the most patient centric, advanced cancer therapies to be provided.
Henry Ford West Bloomfield Hospital is a 191 bed, Level III trauma center that is staffed by members of the Department and provides all aspects of surgical and critical care. Residents rotating through this beautiful facility are provided with an exposure to community based surgical care.
Research and training environment:
Henry Ford Hospital is truly an academic environment. There are more than 80 full-time senior staff scientists who receive more than $90 million a year in extramural grant funding. Studies sponsored by pharmaceutical companies total about $15 million per year.
The research laboratories are housed in two research buildings (Benson Ford Education and Research Building and One Ford Place) in more than 156,000-sq. ft. of research space. In addition to external grants, dedicated support for research comes from a large ($150 million) endowment.
Residents may choose to complete clinical research investigations with a number of our clinical faculty in a wide variety of topics. More in-depth, dedicated 1-2 year long research opportunities exist after the PGY-2 or 3 levels in a variety of funded research laboratories at Henry Ford and beyond.
The department of surgery at Henry Ford Hospital is unique in conducting funded medical research on the International Space Station. Residents in our department help validate training methods used to teach the astronauts advanced medical skills to use on a mission to Mars. Advanced NASA technologies from these research efforts truly provide space age training for our residents.
Another unique component of surgical training at Henry Ford is an exposure to International Medicine. The majority of our residents elect to participate in week long surgical missions to Honduras or Africa. These humanitarian surgical efforts are staffed by members of our Department and provide deep immersion into international medicine as well as an extensive surgical experience.
The choice of a surgical residency training program is an important decision. The optimal training program for a surgeon combines an excellent clinical volume, exceptional faculty, high quality educational activities, and research opportunities to provide a graded, comprehensive training environment. The residency program must also be the right fit for the trainees to complement their unique skills and requirements. The Department of Surgery at Henry Ford Hospital has the "Right Stuff" for surgical resident training; we look forward to providing additional information through our website, brochure, and the interview process.
Best of Luck in your career plans;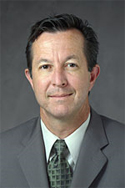 Scott A. Dulchavsky M.D., PH.D.
Professor of Surgery, Molecular Biology, and Genetics
Wayne State University School of Medicine
Roy D. McClure Chair of Surgery
Henry Ford Health
Lead Scientist
NASA Johnson Space Center
Advanced Diagnostic Ultrasound in Microgravity