Transitional Year Residency
Program Director: Gina Hurst, M.D.
Associate Program Director: Brad Jaskulka, M.D.
Assistant Program Director: Mansoor Siddiqui, MD
Pediatric Rotation Director: Eileen Hug, D.O.
Program Coordinator: Renee White or 313-916-2889
Program Aim
To provide residents with a strong foundation in Fundamental Clinical Skills and enable them to be successful leaders in their specialty program
Message from the Director: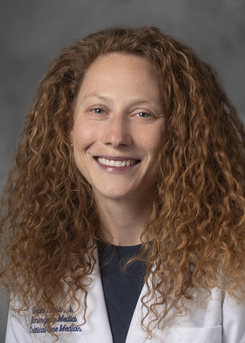 The Transitional Year Residency at Henry Ford Hospital has a long history of providing an excellent clinical year for our highly motivated residents. We have very strong ties to the Dermatology, Ophthalmology and Radiation Oncology programs at Henry Ford and work closely with them to streamline your interview process and transition into residency. Additionally our residents have gone on to pursue training in Anesthesiology, Neurology, PM&R, Preventative Medicine, Radiology, Neurology, Nuclear Medicine, etc.
Your education is our #1 priority, and we want you to graduate with clinical experience that is comprehensive and unmatched by other TY programs. You will only work with faculty proven to be excellent educators, and your rotations will always emphasize education over service. The diversity of pathology at Henry Ford Hospital is unmatched and you will have primary responsibility to care for these patients. Ample leadership training opportunities are available, whether your interest is in education, research or operations. We use our new, multimillion dollar Simulation Center routinely in training you for common procedures such as central lines, lumbar punctures and thoracenteses, and also in exercises to help you in team building and dealing with difficult situations such as breaking bad news and disclosing errors.
Henry Ford Health has a long-standing and deep-rooted commitment to the importance of diversity in both research and educational programs. We believe that this commitment to diversity both strengthens our community and ensures delivery of the highest quality of care to our patients. We encourage applications from non-traditional candidates and those who have been traditionally under-represented within medicine including racial and ethnic minorities, LGBT-identified or gender nonconforming individuals, those from disadvantaged backgrounds, and many other groups. Henry Ford Health does not permit discrimination of any kind in its hiring policies or within the workplace.
Whatever residency you eventually pursue, your Transitional Year at Henry Ford will help you become a better physician. Please feel free to browse through our website using the links at right, and do not hesitate to contact us if you have any questions.
Gina Hurst, M.D.
Program Director, Transitional Year Residency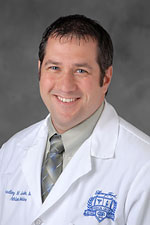 Brad Jaskulka, M.D.
Associate Program Director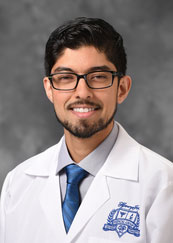 Mansoor Siddiqui, M.D.
Assistant Program Director