Program Director Statement
Welcome and Thank you for your interest in the Henry Ford Macomb Emergency Medicine Residency!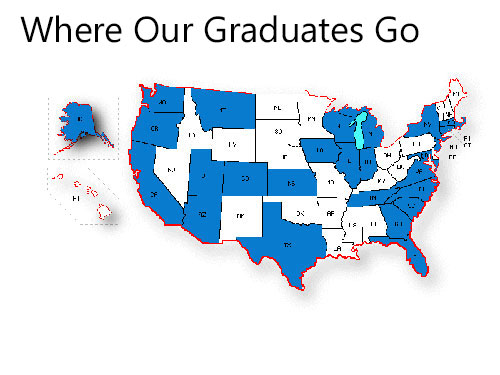 The Emergency Medicine residency at Henry Ford Macomb Hospital (HFMH) is a 3-year ACGME program of graduated responsibility designed to develop residents into mature and responsible emergency medicine specialists capable of providing complete and definitive emergency patient care.
Our training program graduated its first resident in 2004 and since that time has sent nearly 100 board certified EM physicians around the country. Our graduates continue to provide quality patient care with the Henry Ford model of excellence in the science and art of health care and healing.
Our busy Emergency Department sees over 70,000 patients annually, serving the needs of rapidly growing Macomb county, an expansive metro-Detroit suburb with a diverse, high acuity patient population. Henry Ford Macomb is a HFMH is a 435-bed ACS certified Level 2 Trauma Center for both adult and pediatric patients, a Top 100 Heart Hospital with 24/7 cardiac cath lab capabilities and a Primary Stroke Center. In addition, we are leaders in sepsis management.
W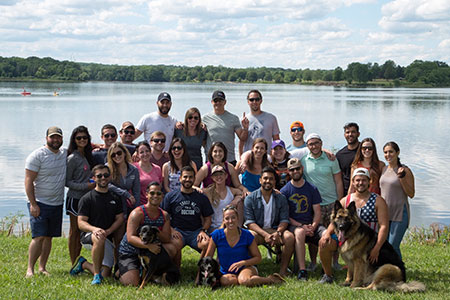 e have 17 board certified Emergency Physicians on staff including eight dedicated core faculty members. Our focus is to always work together as a TEAM to provide the highest quality care to our patients. Compassionate, collaborative and curious residents are the ones we recruit to this program and train for three years. As our residents graduate and become attending physicians compassion, collaboration and curiosity will continue to guide their professional careers in Emergency Medicine, making them leaders in their field.
We are fortunate to be located in the greater Detroit area, allowing us access to the cooperative educational opportunities available in a region with one of the largest concentration of EM residencies in the country. In addition, our residents receive training at the Children's Hospital of Michigan for Pediatric Emergency Medicine and Inpatient Pediatrics, Henry Ford Hospital Main Campus for Cardiacl and Medical Intensive Care, and Helen DeVos Children's Hospital for Pediatric. They are also fortunate to undergo additional trauma training in Baltimore at The University of Maryland R. Adams Cowley Shock Trauma Center, the nation's first and only integrated trauma center.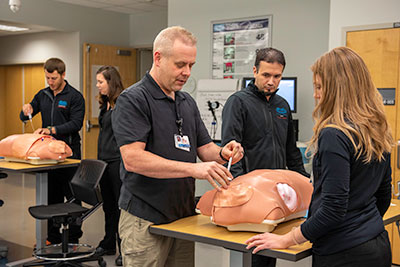 Additionally, we utilize the 12,000-square-foot Center for Simulation, Education and Research at Henry Ford Main Hospital, the most advanced facility of its kind in Michigan and one of the largest in the United States, to assess the competencies of our residents to better prepare them for real-life encounters.
We are affiliated with Michigan State University Statewide Campus System, an medical consortium of 47 hospitals and 1600+ trainees. Our participation allows our residents access to national speakers, networking with a community of greater than 200 EM residents, and participation in expensive training courses and labs covering topics such as ultrasound, ballistics, advanced airway, procedures, anatomy, and simulated patient encounters.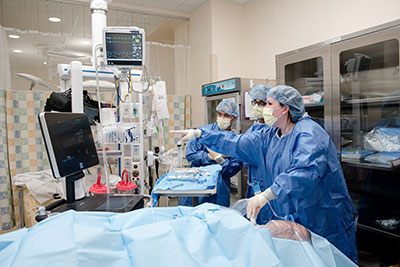 This program strongly emphasizes resident involvement in its governance and evolution. We expect every resident to take an active role in decision making in all aspects of our residency, including such things as Chief Resident selection, development of our match list, and implementation of our educational curriculum. We constantly ask ourselves: "How can we do this better?" and "What further opportunities exist?" Collegiality is emphasized not only amongst the residents but with the faculty as well. In addition to preparing excellent practitioners of emergency medicine, our curriculum emphasizes involvement in and understanding of the societal, political, and economic forces that affect our patients and our specialty.
We believe that the "gold standard" for training is to assure that any of our graduates could practice with equal success in a busy solo-coverage community ED or within an academic setting.
The ideal HFMH EM resident is one regularly who asks him or herself "how can I do this better?," "what have I learned today?," "how can I help my peers succeed," and "what further opportunities exist?." We strive to push residents out of their comfort zones in order for them to truly understand how good of an EM physician they can be. In joining the HFMH residency, you are joining our TEAM and we pride ourselves on promoting an environment where we look out for each other. Finally, our program rewards those who are active participants. Our structure allows every resident meaningful involvement and leadership opportunities with the goal of making a lasting positive contribution to their residency.
We encourage students who are interested in becoming part of our HFMH team to rotate in the Emergency Department with us and, while they are there, to see if they picture themselves as part of our EM TEAM. We look forward to meeting you!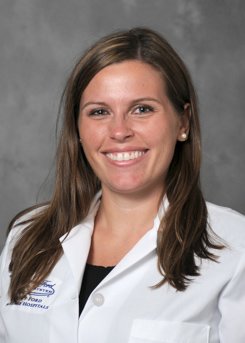 Dr. Heather Cronovich
Program Director