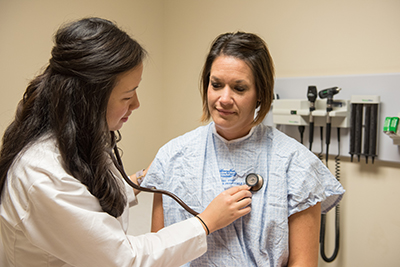 Henry Ford Health mission statement
To improve people's lives through excellence in the science and art of health care and healing.
Henry Ford Health vision statement
We will be the trusted partner in health, leading the nation in superior care and value
Internal Medicine residency program mission statement
As a team, we strive to create and promote a community hospital learning environment that is conducive to training curious, compassionate, and ethical physicians who place high quality, personalized patient care as their focus of practice. Our program will guide and mentor residents to achieve overall clinical and academic excellence. We aim to provide well rounded training in all fields of internal medicine, hospital-based care and ambulatory based primary care to graduate competent, compassionate and professional physicians to work within the community.
Internal Medicine residency program aims
Our program aims to graduate competent, compassionate and professional physicians who will actively work within their practice and participate in community-based teaching. Our program ensures that the training and education provided by this program is of high-quality and supervised by competent teaching staff. Graduating well-trained, well-rounded and high-quality internal medicine physicians is a top priority of the program. As residents graduate, they will continue to deliver high-quality care to the patients and communities they serve.
Values and behaviors
Compassion: We provide a heartfelt experience to every patient, member and each other.
Innovation: We continuously pursue what's possible through research, education, clinical and operational excellence.
Respect: We honor the commitment to our communities by acting with integrity, courage and inclusion.
Results: We reliably deliver on our promise to be leaders in safety and affordability, ensuring the health of our communities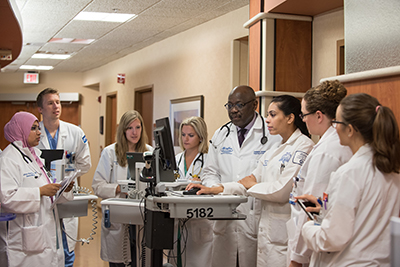 It is the mission of the Division of Internal Medicine of Henry Ford Macomb Hospital to provide qualified physicians with a high-quality graduate training program that will enable them to (a) practice the specialty of Internal Medicine, (b) to enter into training in a subspecialty, and/or (c) enter into an academic career in the specialty of internal medicine. This program focuses on inpatient training with more hospital-based rotations, including the complete range of subspecialty opportunities available at Henry Ford Hospital. This training and experience will prepare the physician for the certification examination in internal medicine. Education, not service, is the primary purpose of this residency program. The graduation of well-trained, well-rounded, competent, compassionate Internal Medicine physicians is our priority