Applicant & Interview Information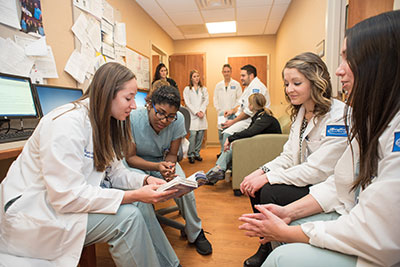 We accept applications through the Electronic Residency Application Service (ERAS). Candidates must have passed COMLEX 1 or USMLE Step 1 on first attempt with a preferred score of 475 on COMLEX and/or 225 on USMLE. We are an ACGME Osteopathic Recognized residency and all residency positions have Osteopathic Recognition. Candidates should be able to demonstrate an understanding of and commitment to osteopathic principles.
The application deadline for the academic year is October 1, 2023. All interview offers will be released on October 23, 2023. We will be conducting all interviews virtually this year. Since we offer a limited number of interview slots, we encourage applicants to apply early. Applicants will be invited to interview by the Program Coordinator.
Our interview dates for the 2023-2024 recruitment season are:
Friday, November 17th
Friday, December 8th
We will have morning and afternoon session where applicants will choose their session based on first-come, first-serve availability.
On the Thursday night prior to your interview, the program director and residents will conduct a virtual meet and greet with applicants. The program director will conduct a PowerPoint presentation detailing the OBGYN residency program requirements, expectations, and schedule.
On the day of the interview each applicant is interviewed by the program director and three PGY3s.
Henry Ford Macomb Hospital sponsors J1 visas.
Please contact Brenda Paine for further information.
To schedule audition rotations, click here.