Contact the Emergency Medicine Residency
For more information, please contact: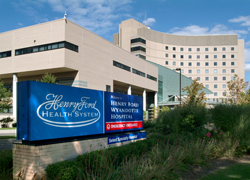 Jill Kulaszewski, Residency Coordinator
email or Phone: (734) 287-9029
Henry Ford Wyandotte Hospital
2333 Biddle Ave
Wyandotte, MI 48192
If you would like a tour of the hospital or to get in touch with current residents or alumni, please email Jill.
Program Leadership
For additional information please send an email including your name, phone, current school and any specific questions. Send email.
GME PSV Requests
Please click here to request primary source verification of residency training in the Henry Ford Wyandotte EM program.