Cancer research is a collaborative effort. Scientists make new discoveries thanks to patients, families, physicians and other researchers.
Financial support is crucial to helping the Henry Ford Cancer Institute uncover potential cures for cancer. Grants from external organizations underwrite much of our research. You can make a difference, too, by providing a gift to further our cancer research work.
Hartman Grant-funded cancer research
We are pleased to announce that a gift of $300,000 from the Hartman family has provided funding toward emerging cancer research programs at Henry Ford. This generous gift has funded four Henry Ford scientists.

This gift enabled investigations in the following research areas:
Make a gift to fund cancer research
If you'd like to contribute to our cancer research work, please consider making a financial gift or attending a fundraising event. Make a gift.
You can direct your monetary gift specifically to cancer research by:
Visiting our make a gift page
Selecting Direct my gift to … (under Gift Designation)
Choosing Game on Cancer Patient and Research Fund
Clicking Select a Program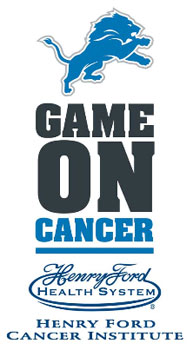 About Game on Cancer with the Detroit Lions
The Henry Ford Health System partners with the Detroit Lions to support cancer research and cancer patients. Together we offer fundraising events and other opportunities to remove the barriers that might prevent people from receiving cancer treatment. Get involved with Game on Cancer.
The Fund for Henry Ford
Our employees and the Henry Ford organization support our research operations and our researchers internally, through the Fund for Henry Ford. This institutional endowment supports our overall research enterprise, a great deal of which is cancer-related research. Learn more about philanthropy at Henry Ford.