The construction of the Greenhouse at Henry Ford West Bloomfield Hospital - a 1,500-square-foot greenhouse and its accompanying education center - was one of the first steps toward our goals of improving the wellness of our patients, ending childhood obesity and helping our community lead healthier lives. The Greenhouse, run by resident hospital farmer, is the first hospital-based, organic greenhouse in Michigan.
Greenhouse programs
The Greenhouse programs provide education to help our community understand the healing power of food, including
Customized workshops, field trips and tours
Demonstration Kitchen cooking classes
Gardening classes
Educational programs for kids, including Farmer for a Day/Chef for a Day Field Trip
Seasonal farmers market
The smallest changes in your diet can have a big impact on how you feel, which is why the Greenhouse is full of healthy fruits and vegetables - many of which are used in our café and in patient meals. Our Greenhouse programs can help you and your family learn how to use foods to enhance your lives and, ultimately, feel better.
Our goal is to create a better quality of life for the people and communities we serve by setting a new national and international standard in wellness education and, in doing so, to take health and healing beyond the boundaries of the imagination.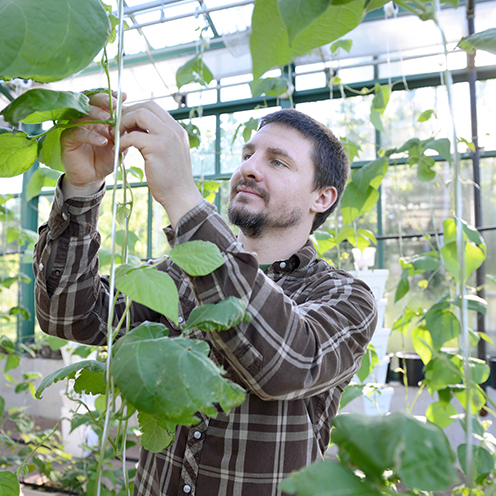 What's blooming?
Join us for a Greenhouse tour and learn more about what's in our garden.