Meet Our Chair | Child & Adolescent Psychiatry Fellowship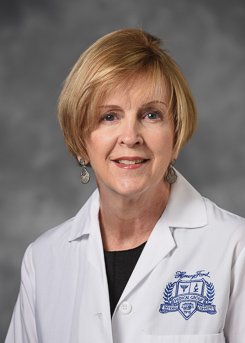 Welcome to Henry Ford Health Department of Psychiatry. We are delighted that you are interested in learning more about our health system and its superb training opportunities in mental health.
Henry Ford's Department of Psychiatry is one of the largest academic mental health systems in the country and has won numerous awards for excellence in mental health and substance abuse services, including the Joint Commission's Ernest Amory Codman Award (2006) and the Gold Achievement Award of the American Psychiatric Association (2006). Our size, clinical excellence, patient diversity, broad array of treatments, superb teachers, and research opportunities, make our department an ideal choice for learning the "art and science" of medicine in the setting of a large medical group practice. We are committed to your development as a person, a physician, and a leader in the medical community. Of note, the Health System was awarded the Malcolm Baldrige National Quality Award in 2011. Our site visitors from the Foundation commented that our well integrated Psychiatric Services set us aside from like-sized health systems, and contributed highly to their selection decision.
Please take a moment to review our site or consider a visit to our department and health system, during which I will be delighted to meet with you personally. And don't hesitate to contact me if there is anything I can do to help you with your selection of a training program. This is one of the most exciting times in your professional career, and we look forward to helping you achieve your professional and personal goals, while having a little fun along the way.
Cathy Frank, MD
Chair of Psychiatry and Behavioral Health Services
Henry Ford Health System