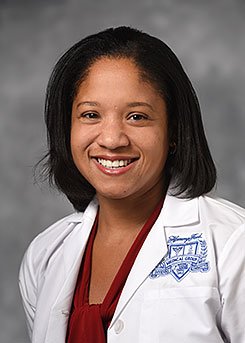 Thank you for your interest in our Child and Adolescent Psychiatry Fellowship Program.
I am happy to have the opportunity to develop well-trained child and adolescent psychiatrists to help meet the growing mental health care needs in our community and globally. We are proud to have our first ACGME approved Child and Adolescent Psychiatry Fellowship at Henry Ford.
Henry Ford Health is internationally recognized for its commitment to providing quality evidenced-based care. Henry Ford is home to 90 residency and fellowship programs. Our patients represent a wide breadth of diagnostic and cultural diversity, making Henry Ford an ideal place to train. One of the greatest strengths of our department is a collegial working environment and the diversity of coworkers and patients we serve.
We provide an opportunity to balance structured supervision with a high degree of practice autonomy. Our goal is to train fellows in the art and science of child and adolescent psychiatry, while also exceeding core training competencies. Fellows will learn assess and help patients and their families with psychosocial challenges to address life stressors.
This website is intended only as an introduction to our Program, its clinical sites, curriculum, specialty tracks, and life in Detroit and the surrounding metro area. We are proud of what we can offer, and hope this introduction conveys our sense of enthusiasm for the work we do.
If you have any questions, please don't hesitate to get in touch. We look forward to hearing from you.
Shanti Mitchell, M.D.
Training Director Child and Adolescent Psychiatry Fellowship
Pediatric Psychiatrist
Henry Ford Health, Behavioral Health