Internal Medicine Residency
A message from the Program Director
Thank you for your interest in the Internal Medicine program at Henry Ford Hospital. I invite you to look through our website to view the highlights of our training program. As one of the oldest residency programs in the United States and the oldest in the city of Detroit having been established in 1915, our program is firm in our dedication to education, research, and patient care. This remain the foundation of our training program. Our commitment to excellence in medical education has made our graduates highly sought after for fellowship and faculty positions. Our residency program provides not only the core curriculum and clinical experiences required to meet all necessary clinical competencies but also a curriculum that is uniquely tailored to meet individual career objectives.
Throughout the years, Henry Ford Hospital's Internal Medicine Residency has gained a national reputation for the high-quality clinical training of our graduates. As a result, we are able to attract and recruit high-caliber candidates each year.
At Henry Ford we serve a diverse and rewarding patient population. Located in the heart of Detroit, we serve a primarily urban demographic which spans a multitude of ethnic and socioeconomic backgrounds. As a health system Henry Ford spans across Oakland, Wayne and Macomb counties with our Detroit campus as the epicenter of care managing some of the sickest and most complex patients within the network. Additionally as a tertiary care center we receive referrals and transfers from across the state of Michigan and the Mid-West region for specialty care with residents representing the front-line care. This creates excellent opportunities for exposure to a variety of pathology, rare diseases, and advanced therapies including heart, lung, liver and kidney transplant.
Henry Ford is partnered with Wayne State University in providing 3rd and 4th year students' clinical experience. We currently host 110 3rd year medical students from WSU on inpatient clerkships paired with our categorical interns and often have a number of sub-interns paired with senior residents as well. Students also rotate through both inpatient and outpatient electives and serve as unique teaching opportunities to our residents.
The Henry Ford Internal Medicine Residency program was one of 19 programs in the country awarded the Education Innovations Project (EIP) designation by the Accreditation Council for Graduate Medical Education (ACGME). The EIP designation, awarded to programs that exemplified excellence in medical education, afforded our Internal Medicine Residency program a 10-year ACGME accreditation. We have been at the forefront of the change in graduate medical education accreditation to the next Accreditation System. The ABIM board pass rate for the last three years is 94% (national average rate is 87%).
To learn more about our program you can follow us on Instagram and Twitter.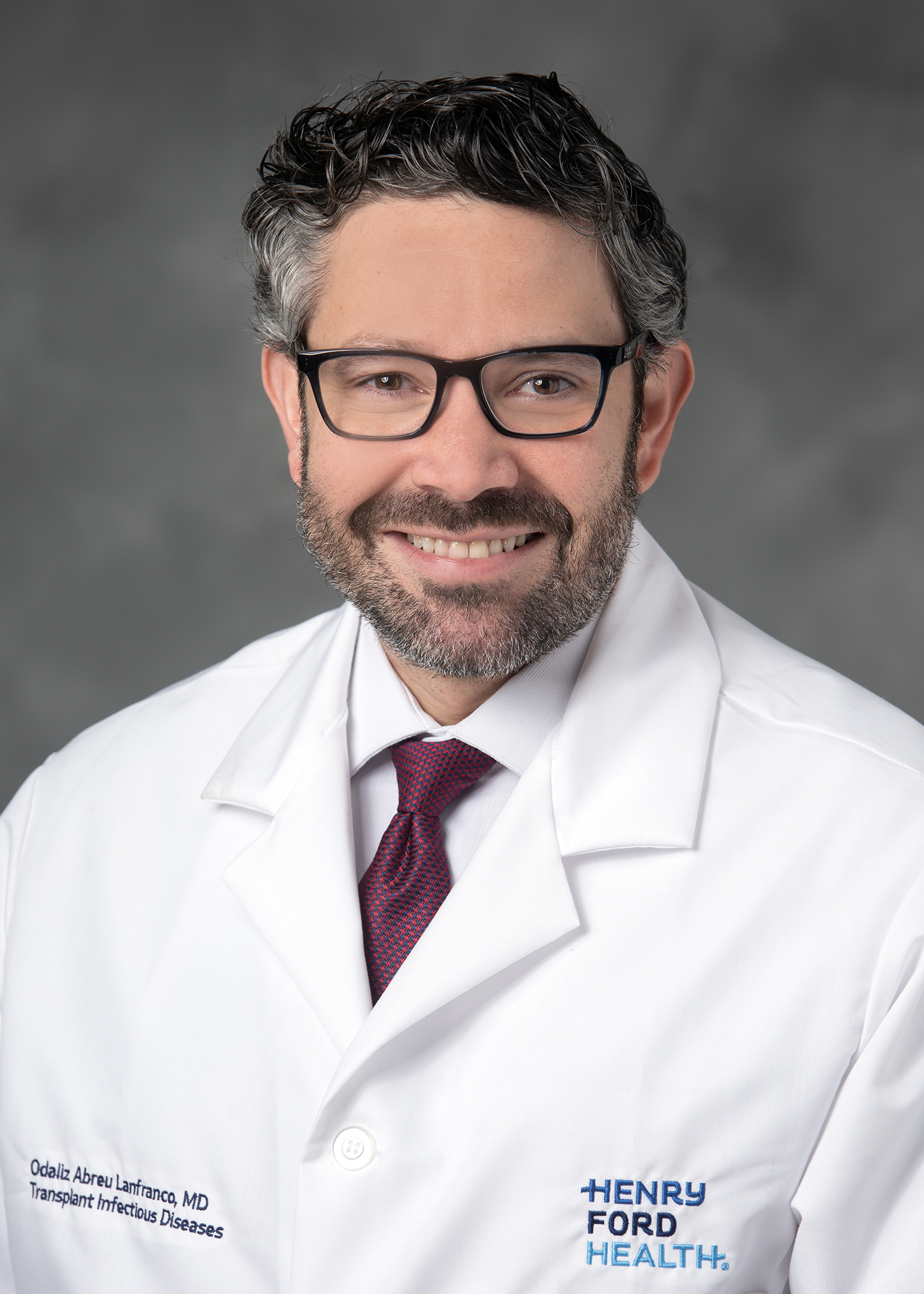 Odaliz Abreu-Lanfranco, M.D.
Program Director
Effective October 2017
Associate Program Directors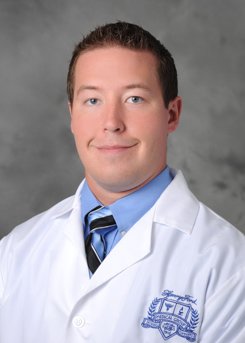 Patrick Bradley, M.D.
School: Wayne State University School of Medicine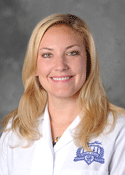 Alexis Haftka-George, M.D.
School: American University of Antigua
Interests: Focus in resident education and faculty development regarding feedback and evaluation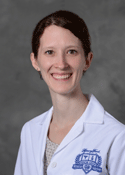 Danielle Heidemann, M.D.
School: Wayne State University School of Medicine
Interests: Medical education, women's health, Quality Improvement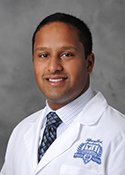 Harish A Kinni, M.D.
School: Wayne State University School of Medicine
Interests: Medical Education, Ultra-Sound training, Procedures, Critical Care Medicine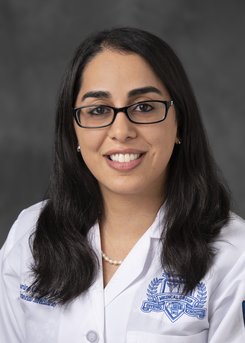 Jasmine Omar, M.D.
School: Wayne State University School of Medicine
Internal Medicine Clinical Education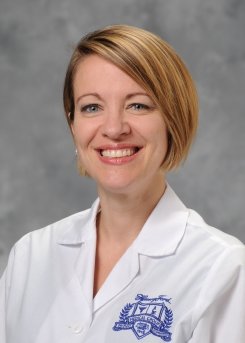 Michelle Jesse, Ph.D.
School: University of North Carolina
School: Health Psychology, Evidence-Based Medicine
Past Program Directors
Sean Drake, M.D.
Program Director: 2012-2017
Interests: Evidence-based Medicine, Preventive Medicine, Chronic Disease Management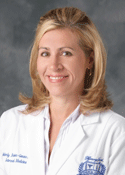 Kimberly Baker-Genaw, M.D.
Vice Chair, Department of Internal Medicine
Designated Institutional Official
Program Director: 2007-2012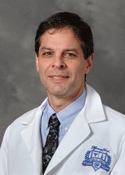 Eric J. Scher, M.D.
Chair, Department of Internal Medicine
Vice President of Medical Education
Program Director: 1993-2007
Program Coordinators
Liz Thompson – for application and verification information
Monica Lacoursiere
Renee White