Department Chairman: Craig Rogers, M.D.
Residency Program Director: Humphrey O. Atiemo, M.D.
Residency Assistant Program Director: Ali Dabaja, M.D.
Program Coordinator: Michelle Nickel
The Vattikuti Urology Institute (VUI), Henry Ford Hospital/Wayne State University Urology Program offers three positions alternating with two positions yearly , (2-3-2-3-2) for our 5-year residency program. For 2023 incoming class, we will be offering two positions. Our residents train with highly-skilled clinical staff at three hospitals. VUI residents receive an excellent experience in all facets of urology and are able to utilize the latest technology when training with us. VUI has 16 full –time clinical staff members, and three associate staff. The clinical rotations are mainly at Henry Ford Hospital and Children Hospital of Michigan, 10 minutes from Henry Ford Hospital.
The Vattikuti Urology Institute is a nationally recognized institution in urology. VUI (the Department of Urology) is part of the Henry Ford Health. All of the full-time Vattikuti Urology Institute staff are members of the Henry Ford Medical Group, which is comprised of more than 1200 physicians and scientists and provides full-time coverage for Henry Ford Hospital and Henry Ford West Bloomfield Hospital. In addition, the senior staff physicians have faculty appointments with Wayne State University School of Medicine.
Surgeons at the VUI pioneered the development of the field of robotic-assisted laparoscopic surgery for prostate cancer. Often called da Vinci surgery, our procedure - the Vattikuti Institute Prostatectomy (VIP) - has become the most common approach for the treatment of prostate cancer in the United States. Since the inception of the procedure, we have done over 7,800 robotic procedures, providing care to patients from all 50 states and 23 countries, including the South Pole.
We also utilize robotic-assisted laparoscopic surgery in the management of renal and bladder cancer, adrenal diseases, pediatric urological disorders, and female urological diseases. We recently partnered with the transplant team to initiate a robotic-assisted renal transplantation program, in which the recipient undergoes placement of the transplant kidney robotically. VUI surgeons perform robotic-assisted surgical procedures for non-prostate disease, including:
complex partial nephrectomy
radical nephrectomy with tumor thrombus
adrenalectomy
cystoprostatectomy
sacrocolpopexy
as well as a variety of pediatric urological procedures including:
partial nephrectomy
pyeloplasty
ureteroureterostomy
ureteroneocystostomy
pyelolithotomy
Mitrofanoff and Malone procedures
augmentation enterocystoplasty
In our department, we continue to recruit exceptional urologists around the country. Many of our former residents have become directors of robotic urological surgery programs immediately upon completion of the Henry Ford urology residency. Numerous residents have completed fellowship programs, while some have entered private practice. View a full list of our program alumni.
In addition to general urology rotations, specialty-specific rotations include:
Endourology
Female urology/pelvic medicine
Pediatric urology
Reconstructive urology
Robotic urology
Men's Health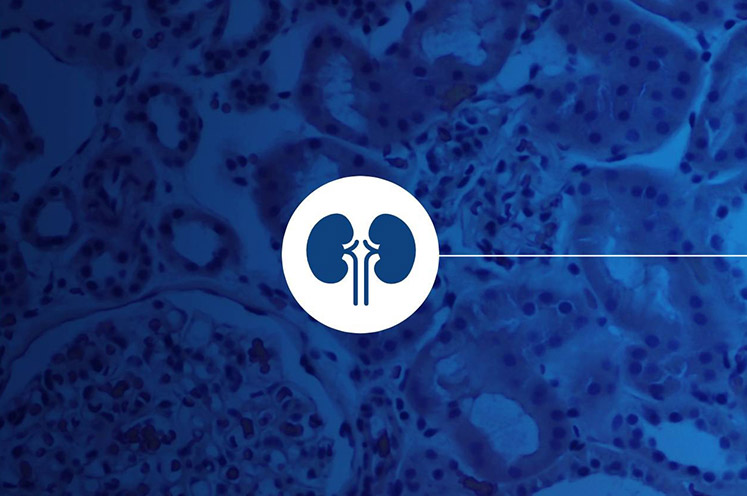 100 Years of Innovation
Urological care shapes the future of healthcare.
Our 100 Year Video
The Department of Urology at Henry Ford Health is proudly celebrating its centennial year.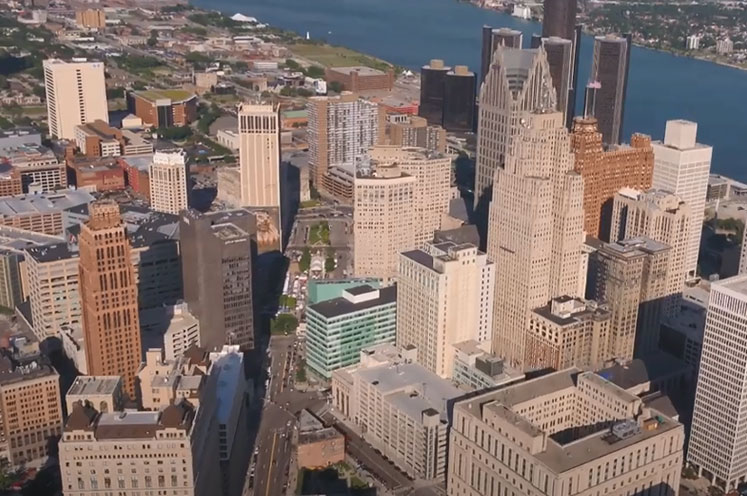 Play
Where our residents practice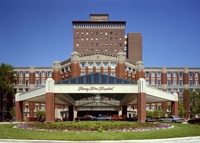 Henry Ford Hospital, the flagship hospital of the Henry Ford Health, is a 903-bed academic medical center, including 162 intensive care unit beds, the largest ICU bed complex in Michigan. Henry Ford Hospital is a nationally renowned specialty care, teaching and research institution that is affiliated with Wayne State University School of Medicine.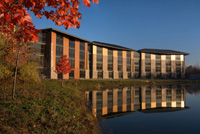 In March 2009 Henry Ford Health opened Henry Ford West Bloomfield Hospital in the heart of Oakland County. More than 500 primary care and specialty physicians on staff provide world-class health care in an all private room facility featuring numerous amenities and the most advanced technology available in health care today. Nearly all of the pediatric robotic, as well as many of the robotic prostate and kidney cases are performed here. In addition, many female, pediatric, and general urological procedures are performed at this site. Currently there is not a dedicated resident rotation at Henry Ford West Bloomfield, but appropriate level residents are assigned on a day-by-day basis to this institution. For more information regarding this hospital, visit Henry Ford West Bloomfield Hospital.
Children's Hospital of Michigan is a nationally-recognized free-standing children's hospital on the campus of the Detroit Medical Center (DMC), approximately 10 minutes from Henry Ford Hospital. The pediatric urology department has been recognized as one of the top programs by U.S. News & World Report. Pediatric urological procedures are performed by three full-time pediatric urologists, Dr. Kristina Suson, and Dr. Yegappan Lakshmanan, Dr. Janae Preece, who was recruited from Johns Hopkins to serve as Department Chief. The Department also employs a pediatric nephrologist, Dr. Larissa Kovacevic, who directs the voiding dysfunction program and the pediatric stone clinic.
The Department of Pediatric Urology is extremely busy with regards to clinically, and academically with many multiple presentations during the past AUA national meeting and other national and international meetings. Henry Ford Hospital residents work with a junior resident from the DMC osteopathic program on this rotation. The facility just underwent major renovations and expansion with an additional tower.

Program details
The Vattikuti Urology Institute's strengths include a large ambulatory practice, a broad mix of minimally invasive and open surgery, oncology, pediatric urology and basic research, including a full-time biostatistician, With a full access and collaboration with Vattikuti Center for Outcomes Research, analytics, and Evaluation (VCORE) that focus on clinical outcome, and the state wide initiative Michigan Urological Surgery Improvement Collaborative (MUSIC).
Residency teaching is a top priority of all our Senior Staff, and our staff are recognized and are involved nationally in developing resident's training curriculum . Dr. James Peabody, former Fellowship Director, was awarded the 2013 AUA Resident's teaching award, Dr. Atiemo serve on the SAU task force committee for "Urology Training 2030" and Dr. Dabaja is a committee member on the ACGME Milestone 2.0 task force.
Our residents benefit from being exposed to a large number and wide variety of patients, as Henry Ford Hospital serves the metropolitan population of Detroit as well as the surrounding suburbs. The Vattikuti Urology Institute provides an exceptional environment for learning because of the multiple populations we serve, the state-of-the-art technology we possess and the breadth of experience of our 15 senior staff members.
The Vattikuti Urology Institute designed the first augmented reality operating room with 3-dimensional technology that takes minimally invasive surgery to new levels. There are 4 da Vinci robots at Henry Ford Hospital and 2 da Vinci robots at Henry Ford West Bloomfield Hospital. VUI also sponsored a $5,000,000 state-of-the-art surgical simulation center that opened in 2007 at Henry Ford Hospital. With available robots for training and practice. The simulation center also allows residents to practice many surgical techniques including laparoscopic, suturing, and microsurgery.
We currently have full time researchers on the Basic Science and Clinical staff. We have a dedicated GU pathologist, Dr. Nilesh Gupta, as well as a dedicated GU medical oncologist, Dr. Clara Hwang, and the department is instrumental and actively developing clinical programs with the newly built Henry Ford Cancer Institute (HFCI).