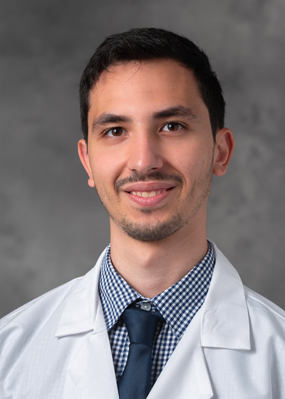 Ghaleb Ismail, PharmD.
E-mail: gismail1@hfhs.org
Ghaleb is originally from Lebanon and moved to Dearborn, Michigan in 2020. He earned his Doctor of Pharmacy degree from the Lebanese American University School of Pharmacy in 2020. His current practice interests are solid organ transplant and cardiology. In his spare time, he enjoys spending time with his family and friends, and playing soccer.
Major research project: Factors Associated with Readmission in ESRD Hemodialysis Patients Discharged on Outpatient Parenteral Antimicrobial Therapy.
Medication use evaluation: Overuse of antibiotics in patients with bone/joint infection prior to culture attainment.
Continuing education program: Insomnia therapies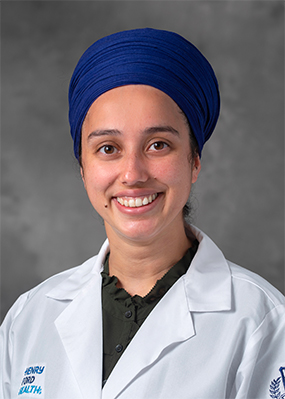 Jasmin Khangura, PharmD.
E-mail: jkhangu1@hfhs.org
Jasmin is originally from Jupiter, Florida. She earned her Doctor of Pharmacy degree from University of Saint Joseph in 2022. Her current practice interests are antimicrobial stewardship, internal medicine, and cardiology. In her spare time, she enjoys gardening, baking/cooking, spending time with family, and playing soccer..
Major research project: Pharmacist impact on diabetic kidney disease and identification of barriers linked to gaps in guideline-based recommendations
Medication use evaluation: Overuse of antibiotics in patients with bone/joint infection prior to culture attainment
Continuing education program: Update to asthma guidelines