Henry Ford Seeking Top Healthcare and Automotive Experts For Unprecedented Autonomous Vehicles Event
April 18, 2018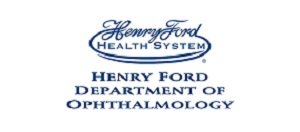 The Detroit Institute of Ophthalmology, the research arm of Henry Ford Health System's Department of Ophthalmology, is seeking abstracts for The Eye, The Brain, & the Auto 8th World Research Congress in Detroit, Ml in October 2018. Committed uniquely to the autonomous movement, the mission of the three-day event is to better understand the relationship between vision and the brain, and the safe operation of a motorized vehicle.
The planning committee is seeking presenters from the healthcare and automotive industries, willing to tackle tough questions surrounding the role medicine should play in autonomous vehicle design, especially with the impact of big data management and disruptive IT technology.
What questions should the auto industry ask those in healthcare to help solve?
How can medical and visual scientists play a role in human factors and auto design issues?
How does a revolution in transportation influence human medicine?
Can sensor data or driving performance changes indicate possible health challenges?
What role will this democratization of transportation play in human medicine and rehabilitation?
How must these vehicles be modified for the blind and/or physically handicapped communities?
Can physicians identify design changes in semi-autonomous systems in response to known medical challenges?
Abstract submissions are due May 1, 2018.The Eye, The Brain, & The Auto 8th World Research Congress will take place October 7-9, 2018 at the Motor City Casino Hotel.
For more information, go to henryford.com/theeyeandtheauto or contact Roseanne Horne at 313-936-1968 or [email protected].
MEDIA CONTACT:
Brenda D. Craig
Director, Media Relations

Henry Ford Health System

[email protected]