Henry Ford Medical Group CEO Stepping Down After More Than 45 Years With Health System
April 26, 2019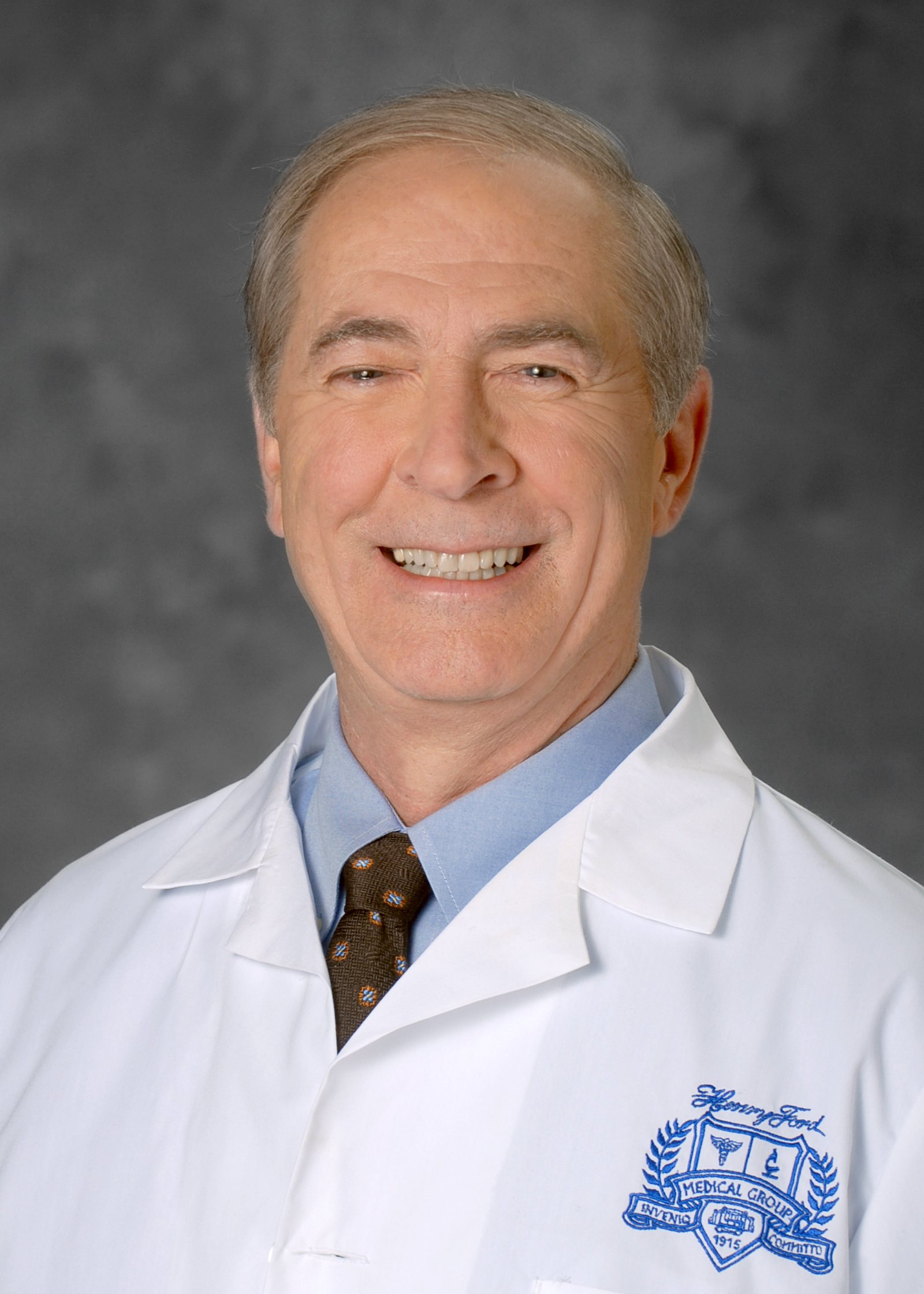 DETROIT – After a distinguished career spanning more than 45 years, William A. Conway, M.D. is stepping down as CEO of the Henry Ford Medical Group (HFMG).
Dr. Conway first joined the HFMG in 1977 as a senior staff physician in the Division of Pulmonary and Critical Care Medicine. Over the last four decades, he has held numerous leadership roles in the health system before becoming the system's Executive Vice President and HFMG CEO in 2012.
"Dr. Bill Conway has always maintained a relentless commitment to performance improvement and innovation, as evidenced by the remarkable growth in the Henry Ford Medical Group," said Wright Lassiter, III, President and CEO, Henry Ford Health System. "Over the last seven years under his leadership, the medical group has grown to more than 1,900 physicians and scientists and achieved amazing results in all areas, including clinical revenue and referrals, and research funding." Details in growth trends over the last seven years include:
A 58% increase in the size of the Group. There are now more than 1,900 full-time physicians and scientists in the HFMG, compared with 1,200 in 2012.

Nearly double the amount of annual research funding. The annual total grew from $53 million in 2012 to $94 million in 2018, attributed to the increased awarding of large federal contracts and industry funded trials.

Record referral growth trends. The number of statewide transfers has more than doubled in all major areas, including outpatient appointments from external referring physicians, new MRNs and patients referred from greater than 50 miles away.
Also a champion of clinical innovation, Dr. Conway was one of the original founders of the Henry Ford Innovation Institute (HFII). Since its inception seven years ago, the HFII has been credited with introducing thirty healthcare innovations and spinning off five new companies, more than in the entire history of the organization. Other innovations by the HFMG under Dr. Conway's direction include:
The pioneering of multiple clinical procedures and advancements including robotic surgery, 3D printing and imaging, and precision medicine.

The introduction of "radical convenience" for patients including multiple digital tools, virtual care options and the opening of the area's first technology driven QuickCare Clinic in Detroit.

The implementation of the system's "C.L.E.A.R. Conversations" physician communication program, which helps improve interactions between patients and providers.
"I have the best and most collaborative physician leadership group in the country," said Dr. Conway. "It has been a true privilege and honor to lead the Henry Ford Medical Group to achieve some of the most exciting innovations and growth."
Prior to leading the HFMG, Dr. Conway served as Senior Vice President and Chief Quality Officer for Henry Ford Health System and Chief Medical Officer for Henry Ford Hospital. He played a key role in Henry Ford receiving the National Business Group on Health Award, the John Eisenberg Award for the "No Harm" campaign and the 2011 Malcolm Baldrige National Quality Award. He has also led major landmark research efforts, having received grants for six major projects, including the prevention and treatment of chronic obstructive pulmonary disease.
"I personally feel privileged to have worked closely with Dr. Conway over past decade," said Adnan Munkarah, M.D., Executive Vice President and Chief Clinical Officer, Henry Ford Health System. "Bill's remarkable capacity to lead the Henry Ford Medical Group to such tremendous success, especially at a time when we are facing more challenges than ever before, is a true testament of his ability to evolve with those challenges."
Dr. Conway's storied career with Henry Ford has earned him national attention as well, including Modern Healthcare's "50 Most Influential Physician Executives in Healthcare" for the last six consecutive years and one of "50 Experts Leading the Field of Patient Safety" by Becker's Hospital Review in 2013. He is also Executive Producer for "Minds of Medicine," Henry Ford's regular television show highlighting the medical advances of its physicians, and has accepted multiple Michigan Emmy Awards for "Best Informational Series or Program" on the health system's behalf.
He completed a fellowship and his residency, including serving as chief medical resident, at Henry Ford Hospital. He earned his medical degree from Creighton University in Omaha, Nebraska.
A national search for his successor will begin immediately. Dr. Conway will continue to lead the HFMG until that process is completed, after which he will transition to a part time role within the health system.