Our Hearts Are Broken
February 14, 2023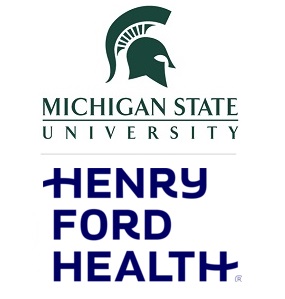 Our hearts are truly broken. To say the recent deadly shooting at Michigan State University hits too close to home doesn't begin to cover it. MSU is home to so many of us – our kids and family members, friends and colleagues. Not to mention MSU is one of our closest partners here at Henry Ford Health.
Our hearts go out to our entire Spartan community. We share in the shock and devastation, the pain and profound sense of loss, the rising anger and confusion.
Our thoughts are particularly with the families of those students who tragically lost their lives or were injured and now fight to survive. We must navigate the coming days together with compassion, empathy and kindness – not knowing that the person standing beside you may be personally impacted by this tragedy.
We also know there is so much more to say – so much on our hearts and minds – as our collective weariness grows from yet another mass shooting in our nation, this time in our own backyard.
For now, we stand in firm support of our Spartan community and will do whatever we can to lift them up and endure the long road ahead.
Bob