Henry Ford Health Announces Multiple Strategic Senior Leadership Changes
March 23, 2023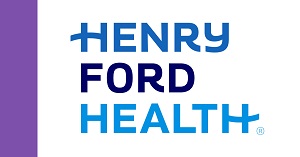 DETROIT – As Henry Ford Health prepares to embark on its most transformative work yet, with the reimagination and impending growth of its Detroit hospital campus and the New Center neighborhood, President and CEO Bob Riney announced that two trusted physician leaders, Adnan Munkarah, M.D., and Steven Kalkanis, M.D., and two executive operational leaders, Robin Damschroder and Denise Brooks-Williams, will assume expanded roles and additional responsibilities within the $7B integrated healthcare system.
"As we continue to reimagine the services we provide across the entire healthcare continuum, we know we have a fundamental commitment to improving health across our communities," Riney said. "These four transformational leaders share a deep dedication to our mission and will help take our mission and vision to the next level. Through their many years within the organization they've exemplified what it means to put our team and patients' best interests first."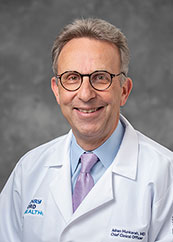 Dr. Adnan Munkarah, currently the system's Executive Vice President & Chief Clinical Officer, will serve in a newly created role: President, Care Delivery System & Chief Clinical Officer. Dr. Munkarah's appointment marks the first time in recent history that a physician has served at this level for Henry Ford Health. Dr. Munkarah will oversee both the clinical and operational sides of the organization, including hospitals, ambulatory and service lines – driving growth and clinical excellence, championing quality and safety, enabling new levels of innovation and research, and forging strong partnerships with physician groups and other healthcare teams.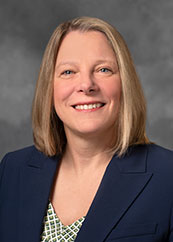 Robin Damschroder, currently Executive Vice President & Chief Financial Officer, will serve as Executive Vice President, Chief Financial & Business Development Officer. In addition to her duties as Chief Financial Officer, Damschroder's role will permanently oversee business development as well as partnership and collaboration strategy, including the newly announced Detroit campus redevelopment.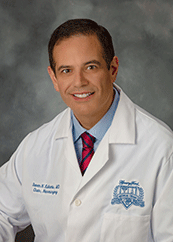 Dr. Steven Kalkanis will serve as Executive Vice President, CEO of Henry Ford Hospital and CEO of the Henry Ford Medical Group, the last of which is his current role. It's the first time in Henry Ford's history that its primary academic and complex care hub and medical group will be under singular physician leadership. Dr. Kalkanis's expanded role comes on the heels of the system and key partners having announced a $2.5 billion investment to reimagine Henry Ford's academic healthcare campus, including a new hospital facility and patient tower, and its surrounding neighborhood in Detroit.
Denise Brooks-Williams, currently Senior Vice President and CEO of Market Operations, will serve as Executive Vice President & CEO, Care Delivery System Operations. In addition to her current stewardship of market strategy and hospital operations, Brooks-Williams will also provide system-wide leadership over other key areas including ambulatory operations, surgical services and emergency departments.
"I am so proud and excited to elevate these gifted physicians and trusted executives during such a historic time for Henry Ford Health," Riney said. "We recognize their passion, insight, vision and unwavering leadership as incredible assets for our team, patients and community."
###
For media inquiries, contact mediarelations@hfhs.org
About Henry Ford Health
Serving communities across Michigan and beyond, Henry Ford Health is committed to partnering with patients and members along their entire health journey. Henry Ford Health provides a full continuum of services – from primary and preventative care, to complex and specialty care, health insurance, a full suite of home health offerings, virtual care, pharmacy, eye care and other healthcare retail.
It is one of the nation's leading academic medical centers, recognized for clinical excellence in cancer care, cardiology and cardiovascular surgery, neurology and neurosurgery, orthopedics and sports medicine, and multi-organ transplants. Consistently ranked among the top five NIH-funded institutions in Michigan, Henry Ford Health engages in more than 2,000 research projects annually. Equally committed to educating the next generation of health professionals, Henry Ford Health trains more than 4,000 medical students, residents and fellows every year across 50+ accredited programs.
With more than 33,000 valued team members, Henry Ford Health is also among Michigan's largest and most diverse employers, including nearly 6,000 physicians and researchers from the Henry Ford Medical Group, Henry Ford Physician Network and Jackson Health Network.
The health system is led by President and CEO Robert G. Riney and serves a growing number of customers across 250+ locations throughout Michigan including five acute care hospitals, two destination facilities for complex cancer and orthopedics and sports medicine care, a behavioral health facility, primary care and urgent care centers.