Cardiovascular Disease Fellowship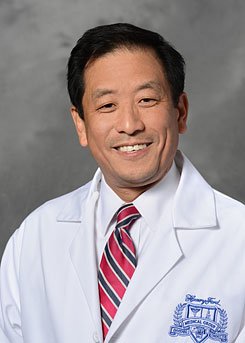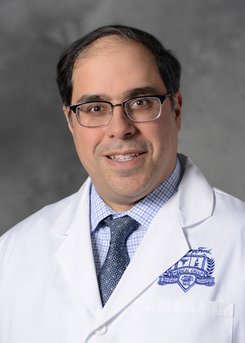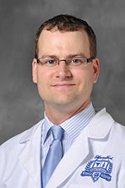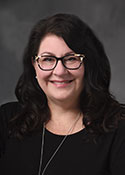 Kelly Panoff
Program Coordinator
Phone: (313) 916-2871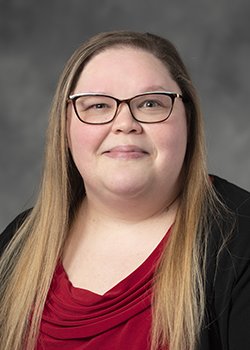 Rebekka Nichols
Subspecialty Program Coordinator
We participate in the ERAS application process and the NRMP Medical Specialties Match.
Welcome
Hear our welcome message from the program director, Bobak Rabbani, M.D. F.A.C.C. as well as our faculty and fellows.
For periodic program updates and faculty and fellow profiles, please follow us on Twitter.
Henry Ford Heart & Vascular at Henry Ford Hospital is one of the nation's top centers for heart and vascular disease. We believe that patient care, teaching, and research are all essential missions, and the Cardiovascular Disease Fellowship underscores these missions with a program designed to provide excellent training in all aspects of modern cardiology.
The Cardiovascular Disease Fellowship Program is designed to prepare fellows for academic or clinical practice in general cardiology or a subspecialty. With an emphasis on evidence based clinical training with robust volumes, a diverse patient base, and exposure to every stage of cardiovascular disease, the program provides a world-class training experience. Fellows benefit from instruction and mentorship by over 50 full-time senior staff cardiologists who are leaders in their fields.
Our 7-position per year Cardiovascular Disease Fellowship is complemented by an array of advanced subspecialty fellowships that provide our Cardiovascular Disease fellows advanced training options. Subspecialty fellows enhance the education of general cardiology fellows by teaching them and involving them in research endeavors. Many of these programs are among the first to be offered in the nation, a testament to our commitment to excellence and innovation in medical education.
Highlights of our program include:
Overall an outstanding fellowship program with highest ACGME accreditation status recognizing the quality of instruction provided to fellows
100% ABIM Cardiovascular Disease Board pass rate
Henry Ford Hospital recognized by the ACGME as one of the best teaching institutions in the country, winning the 2019 ACGME Baldwin Award
Active teaching agenda provides fellow education through structured didactics and exceptional clinical and procedural training
General cardiology fellows all given opportunity to gain independent proficiency (level 2 training) in cardiac catheterization, comprehensive echocardiography, nuclear cardiology and cardiac CT
Daily general cardiology fellow conferences, in addition to conferences in subspecialty fields, are designed to cover topics needed for general as well as echo and nuclear boards
Frequent grand rounds with visiting scholars from all over the world
Multiple opportunities for interaction with and teaching medical students and residents
Daily teaching sessions with small groups, including faculty, on every rotation
Extensive and vigorous research in peer-reviewed journals with numerous presentations annually at national and international meetings. In 2022, over 220 publications
Fellows provided with time and faculty mentors for research as well as biostatistics support and institutional grants for research
No 24-hour overnight call- program utilizes a night float system that is distributed among the 3 years of fellowship
Program places an emphasis on fellow well-being and quality of life in addition to an outstanding training experience
Prestigious alumni and faculty networks actively assist fellows in career placement after training
Henry Ford Hospital
Training takes place at Henry Ford Hospital, which is the flagship hospital and research center of the Henry Ford Health, one of the largest health systems in the nation. Our program is affiliated with Wayne State University School of Medicine and Michigan State University. The hospital is a comprehensive, 877 bed urban tertiary and quaternary care hospital and regional referral center. We are an integrated health care system and non-profit institution. Other highlights include:
One of largest intensive care unit complexes in the country with over 160 adult beds
Center for clinical excellence in many fields including cardiology, cardiovascular surgery, neurology, neurosurgery, orthopedics, sports medicine, organ transplant, and oncology.
One of three level 1 trauma centers in the region.
One of the largest teaching institutions in Michigan – 50 ACGME accredited programs with more than 675 residents and fellows in training, and over 900 medical students annually.
Strong institutional commitment to academic medicine and medical education.
116 residents in our IM residency, which is one of the most innovative programs in the country
Henry Ford Medical Group
The faculty at Henry Ford are members of one of the nation's largest, best organized, and most respected medical groups, the Henry Ford Medical Group. Our staff consists of more than 1,500 physicians and researchers in more than 40 specialties who have trained at the best academic institutions in the world. Our self-governed, employed physician practice program has been praised because of our continuing success. The brightest minds in medicine are attracted to become part of the Henry Ford Medical Group because our organization provides physicians the independence to pursue advanced clinical care while undertaking research as well as academic educational initiatives.
There are no private patients at Henry Ford Hospital - all patients are served by the Henry Ford Medial Group
Physicians are dedicated to evidence-based medicine
We are a national leader in health care and education – faculty have recently been presidents of major professional societies.
Our faculty include the recent national ACC Chair of the Board of Governors and President of the Michigan Chapter of the American College of Cardiology in 2016-2019 (Dr. Akshay Khandelwal) and 2022-2025 (Dr. Karthik Ananthasubramaniam). Dr. Ananthasubramaniam will become president of the American Society of Nuclear Cardiology in 2026.
40% of all physicians in Michigan received training at Henry Ford Hospital at some point in their career, and our post-graduate medical education enterprise is among the largest in the country.
Henry Ford Heart & Vascular
Henry Ford Heart & Vascular is a leader and innovator in comprehensive cardiac care, research and education. Our services include world-class heart failure, transplant, structural heart disease, advanced imaging, electrophysiology, interventional, cardiac and vascular surgery, and preventive cardiology programs. Other highlights of the training experience include:
Clinical cardiology training
Inpatient service includes a superb 32-bed Cardiovascular Intensive Care Unit and a dedicated cardiology inpatient service with 65 telemetry beds
Fellow and NP-led cardiology consult service provides care for hospital medical and surgical services as well as the Henry Ford Emergency Department
Premier outpatient clinics serving a base population of more than 4.5 million people in Southeast Michigan.
Very diverse patient base with exposure to both urban and suburban settings
Fellows rotate through Faculty specialty clinics, preparing them to be well-rounded cardiologists and providing a foundation to develop their own niche in future practice or academics.

Cardio-oncology
Vascular medicine/ aortic disease
Women's health and cardio-obstetrics
Preventive cardiology and cardiac rehab
Sarcoidosis
Amyloidosis
Lipid disorders
Adult congenital heart disease
Invasive training
Busy interventional program serving the Detroit metropolitan area and Southeastern Michigan with many regional, national, and international referrals
Fellow-centric, fellow-friendly cath lab environment with outstanding full-time Interventional Faculty with national involvement as proctors, COCATS authors, ACC/SCAI/CRF faculty, and ACCSAP/CathSAP authors.
Active research program participating in national and investigator-initiated trials
More than 100 acute ST elevation myocardial infarctions and greater than 1,100-1200 percutaneous coronary interventions performed yearly at main campus
Five state of the art cardiac catheterization laboratories at Henry Ford Hospital including 2 hybrid OR-cath lab suites.
In addition to simple and complex coronary disease, fellows are exposed to peripheral vascular interventions, myocardial biopsies, intra-aortic balloon counterpulsation, pulmonary embolism interventions, and percutaneous left ventricular assist devices(including Impella, Tandem Heart, and ECMO)
Fellows serve as primary operator in all diagnostic and most interventional cases
Revascularization referral center of last resort for the Midwest due to our expertise
Training in right heart catheterization including physiologic/vasodilator challenge and hepatic wedge pressure evaluation in evaluation of advanced heart failure/transplant/LVAD, pulmonary hypertension, and congenital heart disease
World renowned cardiogenic shock and chronic total occlusion intervention programs
Hospital performs over 400 cardiac surgeries per year, many of them complex.
Cardiac imaging training
Comprehensive training in all aspects of echocardiography in a busy laboratory performing more than 25,000 studies annually with electronic data mining capabilities for research projects
In depth exposure to 3D transthoracic and transesophageal echocardiography and 2D strain imaging with the latest equipment and software
High volume TEE program with exposure to high level quaternary care imaging protocols including LVAD evaluations and complex valve disease
Dedicated echo teaching curriculum with an emphasis on fellows working early on with sonographers to master scanning skills
Training in the full spectrum of nuclear cardiology studies with all the latest protocols for stress perfusion imaging including CT attenuation correction (CTAC), amyloid imaging, MUGA, SPECT/PET imaging for ischemia/viability and full range of PET blood flow analysis for ischemia and microvascular disease and sarcoidosis imaging
Outstanding nuclear didactic curriculum, led by former ASNC national board review chair and future ASNC president (Dr. Karthik Ananthasubramaniam), also includes interpretation basics of CTAC, SPECT and PET stress/ viability/ amyloid/ sarcoid and myocardial blood flow analysis with PET
Advanced cardiac imaging training opportunities in cardiac CT (opportunity to obtain level 2 training) and MRI
Coronary CT angiography performed with state of the art 256-slice dual source CT scanners and includes coronary calcium scoring and FFRCT analysis
Robust cardiac MRI program with 3T and 1.5T magnets in routine clinical use
Extensive research opportunities with ability to participate in single and multicenter noninvasive trials in addition to fellow driven projects with mentorship by nationally renowned noninvasive cardiologists
Electrophysiology training
Our program is one of 20 in the nation selected to participate in the ACC/HRS/ACGME/ABIM Cardiovascular Disease and Clinical Cardiac Electrophysiology Competency-Based Alternative Training Pathway, allowing fellows to complete general cardiology and electrophysiology training in 4 years instead of 5.

State of the art electrophysiology facilities with 5 dedicated EP labs

Over 3000 studies performed annually including over 700 ablations; excellent exposure to consultative EP, pacemaker insertion and evaluation,and ICD implantation (including subcutaneous and biventricular).

Very active VT and PVC ablation and high-risk lead extraction program with frequent referrals from around the region

State of the art magnetic navigation laboratory for complex ablations

Training in implantation of leadless pacemakers and conduction system (His bundle) pacing

3D mapping system and cryoablation techniques available for training

The arrhythmia section is actively involved in clinical research and participates in national multi-center trials as well as on-going investigator initiated studies
Heart failure training
Only hospital in Detroit metropolitan area performing heart transplantation or left ventricular assist devices, and only 1 of 3 in the state of Michigan
Busy advanced heart failure services

25-30 heart transplants and 50 LVADs performed yearly
Number one heart transplant program by volume in Michigan
Chronically following over 200 heart transplant patients and over 150 LVAD patients

Active research program including clinical trials, genomics and precision medicine, mechanical circulatory support, exercise physiology and pre-clinical/ basic laboratory studies.
Mentors are active in heart failure and transplant societies and national registries. Heart Failure program generates about 50 publications per year.
Extensive experience in intensive care including invasive hemodynamic monitoring and temporary mechanical circulatory support
Pre-transplant evaluation including heart failure risk stratification, optimization, ambulatory invasive hemodynamic monitoring, and cardiopulmonary stress testing
Post-transplant management including immunosuppression, and myocardial biopsy performance and interpretation
Management of all forms of implanted ventricular assist devices (including temporary support) and artificial hearts
Training in pulmonary hypertension management and participation in catheterization studies unique to patients with PH and RV failure
Our team performs multiorgan transplants (e.g. heart lung, heart kidney)
Multidisciplinary amyloid, sarcoid, and genetic cardiomyopathy program
Structural heart disease training
One of the most active and innovative Structural Heart Disease (SHD) Programs in the world with:

more than 2,500 patient encounters per year
over 450 transcatheter aortic valve replacements per year in 3 facilities (the largest volume in Michigan and one of the largest in the country). We performed our 1000th TAVR procedure in 2017 and 2500th in September of 2022! Total system TAVR experience > 3000.
over 170 percutaneous left atrial appendage closures per year at main campus, and 300 per year system wide. Total system LAAO procedures of > 1200
over 140 mitral intervention procedures, including over 90 MV transcatheter edge-to-edge repairs, annually
largest transcatheter tricuspid experience in the state of Michigan, with a research portfolio that includes transcatheter replacement, annuloplasty, and edge-to-edge repair approaches
Review a complete listing of our Center for Structural Heart Disease procedure volumes.

Our program receives the most complex referrals from other in-state and out-of-state structural programs
Wide variety of transcatheter structural heart disease interventions including PFO/ASD/VSD closure, alcohol septal ablation, percutaneous aortic and mitral valvuloplasty, transcatheter valve replacement (all valves), percutaneous left atrial appendage closure, percutaneous repair for mitral regurgitation, balloon atrial septostomy, and percutaneous paravalvular leak closure
One of few hospitals in the Midwest with access to both transcatheter tricuspid repair and tricuspid replacement clinical trials
Fellows benefit not only from clinical and procedural, and research exposure to SHD interventions but also from novel training in advanced structural heart imaging (e.g. 3D TEE in structural heart interventions, cardiac CT and MRI)
Partnership of our advanced cardiac imaging specialists with the Henry Ford Innovation Institute has resulted in the first 3D imaging program and 3D modeling of cardiac valves and structures to help make structural procedures safer and more effective. Over 1000 patients treated with the aid of 3-D printing
Thank you for taking the time to learn about our program, and we hope that you will consider applying. As you can see the framework for our fellowship is strong, but the most important aspect of our program is our fellows. They are our colleagues and friends, and are clearly what makes our program so special. We hope to see you on the interview trail in Detroit, and please do not hesitate to contact us if you have questions.
Sincerely,
Bob Rabbani, M.D., F.A.C.C.
Program Director
Cardiovascular Disease Fellowship Program
Henry Ford Hospital