The Food and Drug Administration (FDA) recently issued a final ruling on antibacterial soap: Over-the-counter antibacterial soaps will no longer be available for consumer use.
The reason, according to the FDA, is because the antibacterial components of these soaps are not safe for long-term daily use. They're also less effective at preventing illness and the spread of germs than tried-and-true soap and water.
The rule applies to antibacterial wash products containing one or more of specific active ingredients. The most common ingredients, triclosan and triclocarban, are intendeproper-hand-washing-infographicd for use with water, and are rinsed off after use. The rule does not apply to hand sanitizers, wipes or antibacterial products used in health care settings.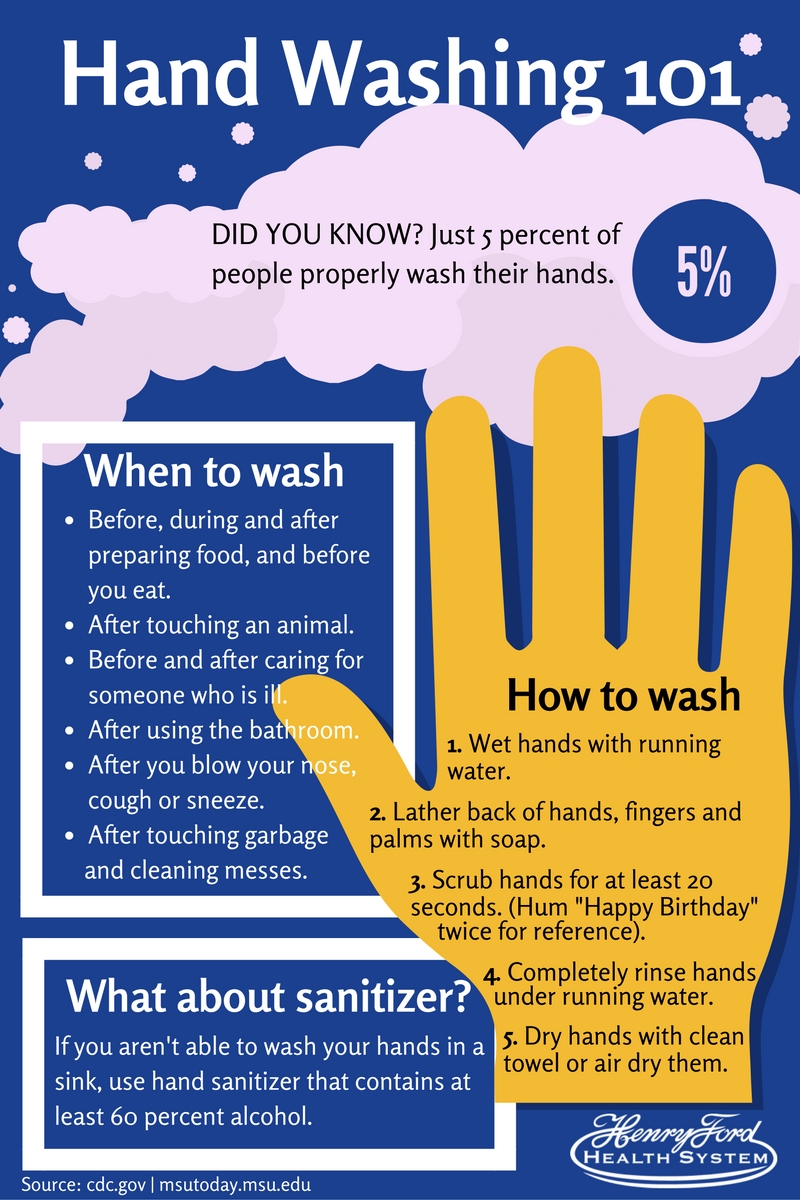 In a world where antibacterial products and medications have increased in their use for everything from consumer soaps to the treatment of illnesses, the FDA rule should be good for public health in the long-run.
"Over time, bacteria become resistant to antibiotics, thus making infections more challenging to treat," says Katherine Reyes, M.D., M.P.H., an infectious disease physician at Henry Ford Health. "Antibiotics are powerful drugs, but they do not come without side effects, and should be used appropriately."
To continue marketing antibacterial soaps, manufacturers were required to provide data showing these washes are better than non-antibacterial ones in preventing and reducing infections, which they were not able to do.
Should I be concerned?
Short answer: No, Dr. Reyes says. The FDA ruling has more implications for manufacturers of antibacterial soap than it does for the general public.
The best way to avoid getting sick and spreading germs is still by thoroughly washing your hands with plain soap and running water. If you cannot wash your hands, using alcohol-based hand sanitizer that contains at least 60 percent alcohol is recommended.
---
Don't have a primary care provider? Find one today. Schedule an appointment online or by calling 1-800-HENRYFORD (436-7936).

Dr. Katherine Reyes is a physician in the Henry Ford Department of Infectious Diseases and medical director of infection prevention and control for Henry Ford Health.