With fall comes the excitement of back to school, the upcoming holiday season—and unfortunately, a triple threat of respiratory viruses: the flu, COVID and RSV.
"As with every year, we can't predict how severe the respiratory virus season will be until it begins, but luckily, we can preemptively protect ourselves with vaccines," says Dennis Cunningham, M.D., medical director of infection control and prevention at Henry Ford Health. "This year there's even a vaccine for RSV, the first of its kind. Getting vaccinated is the best way to keep your family healthy this fall and winter."
Here, Dr. Cunningham shares everything to know about the flu, COVID and RSV vaccines.
The Flu Shot
The Centers for Disease Control and Prevention (CDC) recommends everyone ages six months and older receive a flu shot. Those ages 65 and older should receive the high-dose flu shot, which offers more protection.
"Older people don't have as strong of an immune response to the vaccine—and they're at risk for serious complications from the flu—which is why they should get the high-dose flu shot," says Dr. Cunningham.
Ideally, you should get your flu shot in September or early October. That time frame will ensure you're protected for the duration of flu season, which usually lasts through March. And even if you received a flu shot last year, you still need one this year.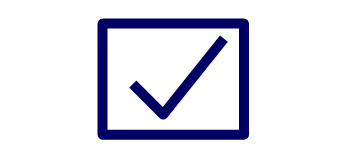 "The flu vaccine protects you for about six months—which isn't long enough to cover you for more than one flu season," says Dr. Cunningham. "The virus also mutates each year, so last year's flu vaccine isn't exactly the same as this year's flu vaccine. It's modified to protect against the dominant strain."
The COVID Booster
While COVID is no longer considered a pandemic, it isn't going anywhere. We'll likely have an annual COVID season, just as we have a flu season. With that, updated COVID vaccines will be available this fall from Pfizer, Moderna and Novavax.
"The modified COVID vaccines will target the dominant XXB variants, which are subvariants of Omicron," says Dr. Cunningham. "They should also offer protection against EG.5, a descendant of XXB that's picking up speed."
Unlike last year's bivalent booster, which protected against the original strain of COVID along with Omicron BA.4 and BA.5, this year's COVID vaccines target only the XXB variants, in hopes this will increase protection against the strains people are most likely to contract.
The vaccines are expected to receive FDA approval in the coming weeks, along with a recommendation from the CDC. They should be available for public use in children and adults by October. Adults and teens should be able to receive any of the three vaccines. Children ages 2+ may be able to receive a single dose of Pfizer or Moderna, but babies ages 6 months and up might require two or three doses.
RSV Antibody Therapy
Respiratory syncytial virus (RSV) is merely a cold in healthy, older children and most adults, but it can cause serious illness in infants and young children. "Because the virus creates a lot of mucus, it can inhibit breathing in babies and young children, as they have smaller airways," says Dr. Cunningham. "RSV can develop into a lung infection called bronchiolitis. Some children who are hospitalized with RSV require oxygen or a ventilator to help them breathe."
But RSV monoclonal antibody therapy has been shown to reduce hospitalization and doctor's visits by around 80%. It is FDA-approved for babies who are under eight months old, along with babies who are under 19 months old but at increased risk for severe disease. While it is given as an injection, it is not a vaccine. One dose offers protection for the duration of RSV season, which typically lasts from October through March. It will be available this fall.
"RSV antibody therapy helps the immune system fight off the virus before it develops into a serious illness," says Dr. Cunningham. "It can protect children during the first stage of their lives, when they are most at risk for severe illness. If you have any questions about the RSV antibody, I recommend talking to your pediatrician."
The RSV Vaccine
Along with the RSV antibody, there are two new FDA-approved RSV vaccines that will be available this fall:
Arexvy is approved for adults ages 60+, as some older people can be at high risk for severe RSV disease
Abrysvo is approved for adults ages 60+ and pregnant women, as the vaccine can pass antibodies through the placenta to help protect a newborn baby from RSV
For pregnant women who were vaccinated between 24 and 36 weeks of gestation, a clinical trial showed Abrysvo was 81.8% effective at preventing severe cases of RSV in babies through three months of age and 69.4% effective at six months of age. Side effects in pregnant women include injection-site pain, muscle aches, headaches and nausea.
That said, the FDA recommends women receive the vaccine between 32 and 36 weeks of pregnancy, as the clinical trial showed that 5.7% of preterm births occurred in women who took Abrysvo, compared with 4.7% of women who took a placebo. (This, however, is not enough information to establish a connection.)
In older adults, clinical trials showed Abrysvo is 89% effective and Arexvy is 83% effective in lessening symptoms such as shortness of breath, cough and wheezing. "RSV can be severe," says Dr. Cunningham. "I recommend that pregnant women—along with older adults who have underlying health issues—talk to their doctor about receiving the vaccine."
---
Reviewed by Dr. Dennis Cunningham, medical director of infection control and prevention at Henry Ford Health.