Infant Mortality Program Honored with National Award
July 26, 2019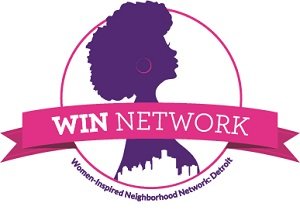 DETROIT – An infant mortality program led by Henry Ford Health System is being recognized nationally for its infant mortality program that has had significant impact on improving infant mortality and babies born preterm and at a low birthweight in Detroit.
The Women-Inspired Neighborhood Network: Detroit was among five programs to be honored July 25 with a Dick Davidson NOVA Award from the American Hospital Association. The award recognizes "hospital-led collaborative efforts that improve community health."
"Hospitals and health systems are increasingly bringing care and resources directly to where patients are, including outside of traditional settings," says AHA President and CEO Rick Pollack. "By developing effective partnerships with all sectors of the community, this year's AHA Dick Davidson NOVA award winners are true leaders who are innovating new ways to address some of our most pressing health challenges."
Kimberlydawn Wisdom, M.D., senior vice president of Community Health and Equity and chief wellness and diversity officer, says the award represents the collective efforts of Henry Ford staff, metro Detroit health systems, community, governmental and academic partners and the mothers who enroll in the program – all of whom comprise WIN Network: Detroit.
"It takes a village and that's what has enabled WIN Network: Detroit to be so impactful," Dr. Wisdom says. "By addressing some very real social barriers, we've gone to the root of the infant mortality crisis. In doing so, Henry Ford's Women's Health Services and WIN Network achieved significant health and wellness outcomes for these mothers and their babies. We're honored to be a recipient of this year's AHA Dick Davidson NOVA Award."
WIN Network: Detroit was launched in 2011 to build a comprehensive system of care for women ages 18 to 35 in Detroit and connect them with available community resources. For years, disconnected services have led to this alarming statistic – black babies in Detroit are twice as likely as white babies to die before their first birthday.
The model has made significant inroads to address this critical health challenge. Community health workers (CHW) and certified nurse midwives co-lead group-based prenatal care sessions. CHWs deliver a complimentary home-visiting curriculum that continues through the baby's first birthday. The CHW-led components address social barriers of health and teach mother's about literacy, budget management, goal setting and how to navigate community resources.
Notable birth outcomes from April 2016 – May 2019:
No infant deaths. Infant mortality is the death of young children under the age of one.
Average birth weight, 6.76 pounds; average gestational age was 39.3 weeks.
7 percent of babies were delivered with a low birthweight and 4.4 percent were delivered preterm. Those figures are significantly less than babies born to mothers not part of WIN Network: Detroit.
94 percent of mothers initiated breastfeeding.
91 percent of babies were placed in safe sleeping positions in the first three months after birth.
Dr. Wisdom says the community health workers play a critical role in fostering relationships with the mothers enrolled in the program as well as with the community-based organizations that provide resources for the mothers.
"Our model empowers the community health workers to connect the mothers to medical, social and economic resources that support equity in birth outcomes and foster maternal empowerment and self-sufficiency," Dr. Wisdom says.
WIN Network: Detroit is a collaboration of Henry Ford, Detroit Medical Center, Ascension St. John Providence Health, Beaumont Health and other partners of the Detroit Regional Infant Mortality Reduction Task Force. Funding support has been provided by the Robert Wood Johnson Foundation, The Kresge Foundation, W.K. Kellogg Foundation, March of Dimes – Michigan chapter, The Jewish Fund, University of Michigan's School of Public Health, DMC Foundation, Rita and Alex Hillman Foundation, Michigan Health Endowment Fund and the Gail and Lois Warden Endowment on Multicultural Health.
###
MEDIA CONTACT: David Olejarz / [email protected] / 313.874.4094