The Intersection of Sports and Integrative Medicine
November 26, 2019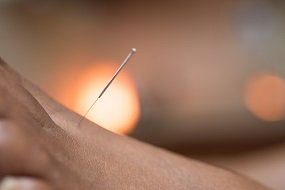 DETROIT – Throughout his career in integrative medicine, Ryan Gauthier has seen the benefits of acupuncture on his patients. Two of them especially stand out.
"When I was in Portland, I worked with these two ultra-marathoners," he recalls. "They ran over 100 miles and just beat up their bodies. But with things like acupuncture, massage and cupping we were able to help both recover, keep them in their sport and performing at the highest level."
Today, Gauthier oversees six integrative medicine clinics at Henry Ford Health System. A new clinic dedicated to sports medicine is part of the new William Clay Ford Center for Athletic Medicine. The three-member staff consists of a specially trained sports medicine acupuncturist, massage therapist and chiropractor.
With integrative medicine now mainstream in Western medicine, more athletes are gravitating to services like acupuncture, massage, chiropractic care and cupping – a muscle therapy first brought to light by Olympic swimmer Michael Phelps at the 2016 Summer Olympics – to recover from injury, inflammation or pain. All four services are available at the sports medicine facility.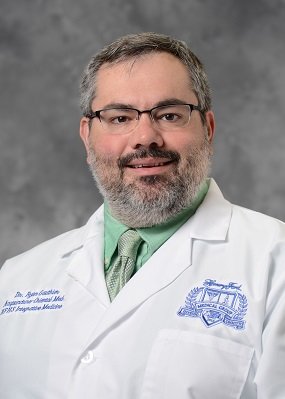 "At our other integrative medicine clinics, patients are coming in because they're sick or they have an injury they don't have to perform for. It may be a patient who fell or an aging patient who has hip pain," says Gauthier, a doctor of acupuncture and oriental medicine.
"For an athlete, they have a very specific goal of staying in their sport and performing well. That's where the integrative medicine services at the sports medicine center can help. A lot of these services will reduce inflammation and help speed up the recovery time."
Gauthier says acupuncture and massage also reduces stress and chiropractic care keeps the spine properly aligned and the joints healthy. They're also worthy alternatives to opioid medications, he says.
"The American College of Family Physicians recommends acupuncture for low back pain, and the Joint Commission lists acupuncture, massage and chiropractic care as things that should be options for non-pharmaceutical pain management," Gauthier says.
###
MEDIA CONTACT: David Olejarz / David.Olejarz@hfhs.org / 313.874.4094