Drop-off Locations for Donated Medical Scrubs and Supplies
April 17, 2020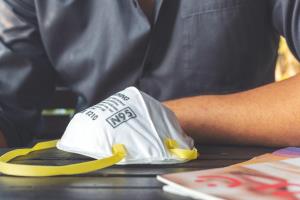 DETROIT – Henry Ford Health System has added new drop-off locations for businesses and organizations looking to donate new and unused medical supplies.
"We are extremely grateful to our partners in the medical community and business community who are coming forward with their donations," says Bob Riney, president of Healthcare Operations and chief operating officer. "The unique circumstances of the COVID-19 pandemic has presented challenges unseen before in health care. As we prepare for an expected surge of patients, these donations, whether large or small, will help keep our patients and our team members safe."
Medical Supplies
Donated supplies can be taken to the shipping and receiving docks at these locations:
Medical Scrubs
New and gently used clean scrubs in any size and color can be taken to the following locations. Donations may be dropped off in the large white drop box clearly marked "Scrub Donations Only" located outside our hospitals.
Top Requested Items
Because of unique safety regulations in health care, donations are limited to new, unused and non-handmade medical supplies.
Key items needed:
Disposable face masks
N95 respirators
Eye protection including face shields and safety goggles
Disposable gowns
Disposable gloves (especially non latex)
Disposable surgical caps
Disposable foot covers
Bleach and/or antimicrobial wipes
Hand sanitizer
More specialized items are PAPRs (powered air-purifying respirators) and PAPR hoods, nasal testing swabs and viral testing kits
Items NOT being accepted:
Homemade sewn masks
Homemade sewn scrub caps
3D ventilator parts
Medications
Blankets
Medical equipment
###
MEDIA CONTACT / David Olejarz / 313-303-0606 / David.Olejarz@hfhs.org