Planning for the Unexpected
March 25, 2020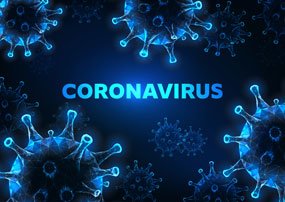 DETROIT – In anticipation of an expected surge of COVID-19 patients, Henry Ford Health System has taken several action steps to ensure the safety of patients and team members and sustain the coordination of care.
Among them:
The second-floor Gastroenterology and Endoscopy Suite at Henry Ford Medical Center-Fairlane in Dearborn has been converted into a 16-bed inpatient unit for non-COVID patients. It would also serve to accept non-COVID-19 patients from nearby Henry Ford Hospital. The outpatient facility has also opened a fast track triage process for non-COVID-19 patients in the ambulatory surgery suite.
Henry Ford Hospital, the health system's Level 1 trauma hospital, is currently caring for the most COVID-19 patients. As of this 12:30 p.m. today, 152 patients were hospitalized. Several clinics at the hospital also have been relocated to other clinic sites in metro Detroit.
Henry Ford Macomb Hospital has converted eight operating rooms in its first-floor ambulatory surgery center into intensive care beds.
Henry Ford Wyandotte Hospital is converting its surgical units to a dedicated COVID-19 unit. It also has nearly doubled its intensive care beds to 32 from 18 and converted semi-private rooms into single private rooms. If needed, the hospital is prepared to convert 19 pre-op beds for intensive care use as well as convert its nine-bed chest pain unit for COVID-19 patients.
All non-time sensitive procedures, surgeries and clinic appointments are postponed. Complex neurosurgery, advanced ophthalmology and cancer procedures are being performed temporarily at Henry Ford West Bloomfield Hospital instead of Henry Ford Hospital.
"Our footprint with inpatient and outpatient facilities has given us the flexibility to take these aggressive steps to prepare us for a significant increase of patients in the days and weeks ahead," says Bob Riney, president of Healthcare Operations and chief operating officer. "We're in uncharted territory with this pandemic and the challenges it is presenting to hospitals and health systems in this country and worldwide. We're planning for the worst and doing everything possible to ensure the safety of our patients and our team members and sustain the coordination of care."
Betty Chu, M.D., associate chief clinical officer and chief safety officer, says deliberate, thoughtful planning was part of the decision-making process that involved senior leaders, operating unit leaders and providers from across the health system. The plans have been weeks in the making.
"I can't say enough about the extraordinary work of our providers, nurses and team members who have rallied around these action steps and brought them to fruition," says Dr. Chu, who is the incident commander for the health system's incident command team coordinating its COVID-19 planning response action plan. "While we can't predict what's to come, we believe the steps we've taken put us in a better position to manage the care of our patients."
Currently, Dr. Chu says, Henry Ford has an adequate supply of personal protective equipment including masks for all providers and team members caring for patients. The health system's supply chain management team is exploring all available options locally, nationally and internationally, Dr. Chu says.
On Saturday, the health system announced it has received shipments of 12,000 n95 respirators and 16,000 procedure masks that were distributed across the health system. Henry Ford also said it has received 5,000 industrial n95s from General Motors and is anticipating 40,000 industrial masks from Ford Motor Co. An industrial n95 mask can be substituted for a procedure mask in the health care setting. Henry Ford has about 400 ventilators, with 74 new ventilators expected to be delivered in about eight weeks.
###
MEDIA CONTACT: David Olejarz / David.Olejarz@hfhs.org / 313.303.0606