American College of Obstetricians Honors Henry Ford OB-GYN Physician Dr. Richard E. Smith
March 3, 2021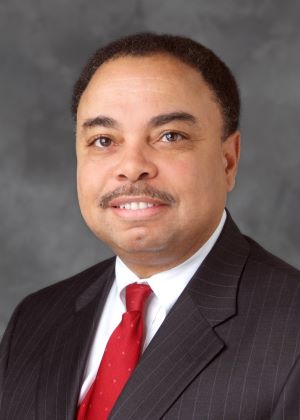 DETROIT (March 3, 2021) – Richard Smith, M.D., FACOG, a long-time Ob-Gyn physician at Henry Ford Hospital who helped champion a national model for prenatal care services, is the recipient of the 2021 Distinguished Service Award, the highest honor from the American College of Obstetricians and Gynecologists (ACOG).
For more than four decades, Dr. Smith has been advocating for policies to improve the health and wellness of women and for his outstanding contributions to the practice of obstetrics and gynecology. He will be presented with the Distinguished Service Award virtually at the ACOG's annual Clinical and Scientific Meeting April 30 – May 2.
"I am overwhelmed to have been selected to receive this incredible award," said Dr. Smith. "I am grateful for the support of Henry Ford and thank my many colleagues who afforded me the time needed to advocate for clinical excellence in the care provided to women. I feel most honored by the patients who trusted me with their care for all these years."
Dr. Smith joined Henry Ford Hospital in 1980 as Director of Adolescent and Pediatric Gynecology where he helped establish the March of Dimes' national model for prenatal care services. Now retired from Henry Ford, he has served the March of Dimes-Southeast Michigan for forty-one years, most recently as an emeritus member of the board of directors.
By the time he retired in 2020 Dr. Smith had delivered nearly 9,000 babies. Generation after generation of countless families turned to him to usher their babies into the world.
During his 45-year career, Dr. Smith was active in local, state, national and international efforts to improve prenatal care for teens. He was at the forefront of advocating for federal and state legislation that improved prenatal care for women and teens across the country, and his testimony before Congress in 1985 helped establish a National Commission to Prevent Infant Mortality.
In Michigan, he worked with the legislature to make prenatal care a basic health service and in 2009 co-chaired the Perinatal Regionalization Task Force commissioned by the Legislature.
In addition, Dr. Smith served as the 144th President of the Michigan State Medical Society. During his tenure, he initiated the American Medical Association's landmark formal apology to African American physicians for its history of discrimination and mistreatment.
He served nationally on several ACOG committees, including the Adolescent Health Committee, as Liaison to the Academy of Pediatrics and most recently, on the Government Affairs Committee in Washington.
At the time of his retirement, Dr. Smith served as Henry Ford Hospital's vice president of physician outreach and Chair Emeritus of the Henry Ford Health System Diversity Council. He previously served as Chairman of Henry Ford Medical Group's Board of Governors.
As a clinical assistant professor, he was honored as an "Outstanding Teacher" by the University of Michigan and Wayne State University medical students. He also serves on the board of Cranbrook Institute of Science.
Dr. Smith attended Harvard University School of Public Health, the University of Michigan, and Howard University College of Medicine.
About Henry Ford Health System
Founded in 1915 by Henry Ford himself, Henry Ford Health System is a non-profit, integrated health system committed to improving people's lives through excellence in the science and art of healthcare and healing. Henry Ford Health System includes Henry Ford Medical Group, with more than 1,900 physicians and researchers practicing in more than 50 specialties at locations throughout Southeast and Central Michigan. Acute care hospitals include Henry Ford Hospital in Detroit, MI and Henry Ford Allegiance Health in Jackson, MI – both Magnet® hospitals; Henry Ford Macomb Hospital; Henry Ford West Bloomfield Hospital; and Henry Ford Wyandotte Hospital.
The largest of these is Henry Ford Hospital in Detroit, a quaternary care research and teaching hospital and Level 1 Trauma Center recognized for clinical excellence in cardiology, cardiovascular surgery, neurology, neurosurgery, and multi-organ transplants. The health system also provides comprehensive, best-in-class care for cancer at the Brigitte Harris Cancer Pavilion, and orthopedics and sports medicine at the William Clay Ford Center for Athletic Medicine – both in Detroit.
As one of the nation's leading academic medical centers, Henry Ford Health System annually trains more than 3,000 medical students, residents, and fellows in more than 50 accredited programs, and has trained nearly 40% of the state's physicians. Our dedication to education and research is supported by nearly $100 million in annual grants from the National Institutes of Health and other public and private foundations.
Henry Ford's not-for-profit health plan, Health Alliance Plan (HAP), provides health coverage for more than 540,000 people.
Henry Ford Health System employs more than 33,000 people, including more than 1,600 physicians, more than 6,600 nurses and 5,000 allied health professionals.
###

MEDIA CONTACT: Synthia Bryant / sbryant3@hfhs.org / (248) 421-8686