Abstracts Submissions Now Open for "The Eye and The Chip" Research Congress
April 6, 2021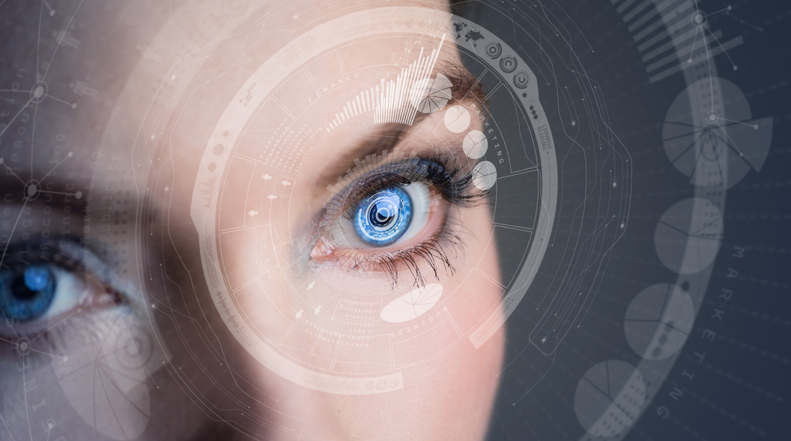 Artificial vision is a focus of presentations at forum hosted by Henry Ford's Detroit Institute of Ophthalmology
DETROIT (April 6, 2021) – Abstracts submissions are being accepted now through June 1 for the 12th The Eye and The Chip research congress. Presented by the Detroit Institute of Ophthalmology, the research education arm of Henry Ford's Department of Ophthalmology, this year's research congress will focus on the most recent advances in nanoelectronics and neurobiology, including research related to providing artificial vision to those who are blind as a result of eye conditions, diseases or injuries.

The biennial research forum will be held Oct. 3 – 5 at The Henry Hotel in Dearborn, Mich. Attendees can participate in-person or virtually.

Abstracts submitted for consideration should present recent, original work from the last two years. The planning committee encourages new, unpublished findings as part of their abstract submissions.

All abstracts must be submitted by the June 1 deadline. The authors of accepted abstracts will be notified by July 15. Key information for submissions:
The abstract must be approved by all co-authors.
A platform presentation must be submitted with the intention that, if accepted, it will
be presented in person (much preferred) or virtually, in a 20-minute talk, followed by a 10-minute
challenge period.
All financial relationships with commercial interests relevant to the research reported in
the abstract must be disclosed.
Registration for The Eye and the Chip is not required to submit an abstract.
If a submitted abstract is accepted, the first author or presenter will be eligible for up to three nights' complimentary lodging and congress registration fee.
Accepted presenters with financial hardship may apply for a travel scholarship. Please
send a brief description of your circumstances and your biography by August 1, 2021.

To learn more about abstract formatting guidelines and other abstract submission information, visit the henryford.com/TheEyeAndTheChip. For questions, contact program coordinator Roseanne Horne at 313-936-1968 or rhorne1@hfhs.org.
###

About the Detroit Institute of Ophthalmology
The Detroit Institute of Ophthalmology (DIO) is the research arm of the Henry Ford Department of Ophthalmology, committed to the education and support of the visually impaired, helping them maintain dignity and independence, while learning how to live productively in a sighted world. The DIO is also a world leader in facilitating collaborative research, sponsoring two international research congresses. Visit HenryFord.com/DIO to learn more.

About Henry Ford Health System
Founded in 1915 by Henry Ford himself, Henry Ford Health System is a non-profit, integrated health system committed to improving people's lives through excellence in the science and art of healthcare and healing. Henry Ford Health System includes Henry Ford Medical Group, with more than 1,900 physicians and researchers practicing in more than 50 specialties at locations throughout Southeast and Central Michigan. Acute care hospitals include Henry Ford Hospital in Detroit, MI and Henry Ford Allegiance Health in Jackson, MI – both Magnet® hospitals; Henry Ford Macomb Hospital; Henry Ford West Bloomfield Hospital; and Henry Ford Wyandotte Hospital.

The largest of these is Henry Ford Hospital in Detroit, a quaternary care research and teaching hospital and Level 1 Trauma Center recognized for clinical excellence in ophthalmology, cardiology, cardiovascular surgery, neurology, neurosurgery, and multi-organ transplants. The health system also provides comprehensive, best-in-class care for cancer at the Brigitte Harris Cancer Pavilion, and orthopedics and sports medicine at the William Clay Ford Center for Athletic Medicine – both in Detroit.
As one of the nation's leading academic medical centers, Henry Ford Health System annually trains more than 3,000 medical students, residents, and fellows in more than 50 accredited programs, and has trained nearly 40% of the state's physicians. Our dedication to education and research is supported by nearly $100 million in annual grants from the National Institutes of Health and other public and private foundations.
Henry Ford's not-for-profit health plan, Health Alliance Plan (HAP), provides health coverage for more than 540,000 people.
Henry Ford Health System employs more than 33,000 people, including more than 1,600 physicians, more than 6,600 nurses and 5,000 allied health professionals.
MEDIA CONTACT: Jeff Adkins / (586) 307-2027 / jadkins6@hfhs.org