5 Henry Ford Hospitals Earn Top Quality Recognition for Stroke Care Excellence
September 16, 2021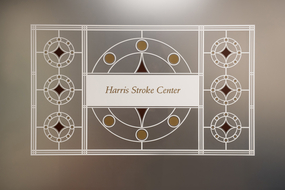 The hospitals received gold plus and honor roll status for meeting quality achievement measures.
DETROIT (Sept. 16, 2021) – All of Henry Ford Health System's five hospitals that are equipped to treat stroke earned Gold Plus and Honor Roll status for stroke care excellence from the American Heart Association and American Stroke Association.

This top quality achievement recognizes the hospitals' commitment to ensuring patients with stroke receive the most appropriate and timely treatment according to nationally-recognized, research-based guidelines grounded in the latest scientific evidence.

The hospitals earned the awards by exceeding specific quality achievement measures for the treatment of stroke for a designated period. These measures include evaluation of the proper use of medications and other stroke treatments aligned with evidence-based guidelines with the goal of reducing death and disability for patients who experience stroke. Before discharge, patients should also receive education on managing their health, get a follow-up visit scheduled, as well as other interventions to improve care transitions.

"When someone suffers a stroke, the brain loses approximately 1.7 million neurons per minute," said Alex Chebl, M.D., director of the Division of Vascular Neurology for Henry Ford Health System and director of Henry Ford Hospital's Comprehensive Stroke Center. "More than 85 percent of strokes are classified as ischemic, meaning it is sudden and caused by a clot cutting off blood flow to part of the brain. This can quickly lead to permanent damage or death, and that is why it's critical to receive emergency medical care immediately. Our care teams are committed to diagnosing and treating stroke rapidly using the latest evidence-based guidelines to help save lives and avoid the lasting effects a stroke can have if not treated quickly."

The specific award levels for each hospital, including Target: Stroke Honor Roll recognitions, are as follows:
Participation in Get With The Guidelines is the first level of recognition. It acknowledges entry of baseline data into the Patient Management Tool™. Beyond participation, there are three levels of recognition, determined by the length of demonstrated performance:
Gold recognizes successful performance of 24 consecutive months or more.
Silver recognizes successful performance of 12 consecutive months.
Bronze: recognizes successful performance of 90 consecutive days.
The Gold Plus Quality Award is an advanced level of recognition, acknowledging hospitals for consistent compliance with Quality Measures embedded within the Patient Management Tool.

The Target: Stroke Honor Roll Elite designation signifies that the hospital achieved time to thrombolytic therapy within 60 minutes in 85% or more of applicable acute ischemic stroke patients treated with IV tPA. The Target: Stroke Honor Roll designation signifies that the hospital achieved time to thrombolytic therapy within 60 minutes in at least 75% of applicable acute ischemic stroke patients treated with IV tPA.

All five Henry Ford hospitals were also recognized with Target: Type 2 Diabetes Honor Roll, which recognizes their commitment to ensuring patients with Type 2 diabetes receive the most up-to-date, evidence-based care when hospitalized with a stroke.

"We are pleased to recognize Henry Ford Health System for their commitment to stroke care," said Lee H. Schwamm, M.D., national chairperson of the American Heart Association's Quality Oversight Committee. "Research has shown that hospitals adhering to clinical measures through the Get With The Guidelines quality improvement initiative can often see fewer readmissions and lower mortality rates."

According to the American Heart Association/American Stroke Association, stroke is the No. 5 cause of death and the leading cause of adult disability in the United States. On average, someone in the U.S. suffers a stroke every 40 seconds and nearly 795,000 people suffer a new or recurrent stroke each year.

To learn more or request an appointment with a Henry Ford stroke specialist, please visit henryford.com/stroke.
###
About Get With The Guidelines
Get With The Guidelines® is the American Heart Association/American Stroke Association's hospital-based quality improvement program that provides hospitals with the latest research-based guidelines. Developed with the goal of saving lives and hastening recovery, Get With The Guidelines has touched the lives of more than 9 million patients since 2001. For more information, visit heart.org.

About Henry Ford Health System
Founded in 1915 by Henry Ford himself, Henry Ford Health System is a non-profit, integrated health system committed to improving people's lives through excellence in the science and art of healthcare and healing. Henry Ford Health System includes Henry Ford Medical Group, with more than 1,900 physicians and researchers practicing in more than 50 specialties at locations throughout Southeast and Central Michigan. Acute care hospitals include Henry Ford Hospital in Detroit, MI and Henry Ford Allegiance Health in Jackson, MI – both Magnet® hospitals; Henry Ford Macomb Hospital; Henry Ford West Bloomfield Hospital; and Henry Ford Wyandotte Hospital.

The largest of these is Henry Ford Hospital in Detroit, a quaternary care research and teaching hospital and Level 1 Trauma Center recognized for clinical excellence in cardiology, cardiovascular surgery, neurology, neurosurgery, and multi-organ transplants. The health system also provides comprehensive, best-in-class care for cancer at the Brigitte Harris Cancer Pavilion, and orthopedics and sports medicine at the William Clay Ford Center for Athletic Medicine – both in Detroit.

As one of the nation's leading academic medical centers, Henry Ford Health System annually trains more than 3,000 medical students, residents, and fellows in more than 50 accredited programs, and has trained nearly 40% of the state's physicians. Our dedication to education and research is supported by nearly $100 million in annual grants from the National Institutes of Health and other public and private foundations.

Henry Ford's not-for-profit health plan, Health Alliance Plan (HAP), provides health coverage for more than 540,000 people.

Henry Ford Health System employs more than 33,000 people, including more than 1,600 physicians, more than 6,600 nurses and 5,000 allied health professionals.

MEDIA CONTACT: Jeff Adkins / 586.307.2027 / jadkins6@hfhs.org