What it Means to be Up to Date on Your COVID Vaccinations
January 27, 2022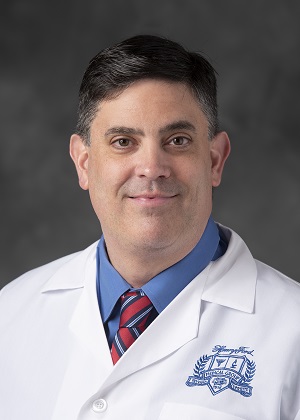 DETROIT (January 27, 2022) – Henry Ford Health System said Thursday that to be up to date on your COVID-19 vaccinations means receiving either the two-dose or one-dose vaccines plus the booster shot.
"With mounting studies reaching the same conclusion, the CDC is now advising everyone who has been vaccinated to be up to date by receiving a booster. And we agree," Dennis Cunningham, M.D., System Medical Director of Infection Control and Prevention, said during a briefing with reporters.
"Receiving the third booster dose is critical to keeping you and those around you protected."
Dr. Cunningham said new data and learnings emerging from the pandemic suggest "we need to change the way we think about what it means to be fully vaccinated."
"We've known from the beginning that vaccination is the best way to prevent the spread, as well as serious illness, hospitalizations and deaths from COVID-19. Just last week, a series of new studies were released confirming that booster doses make a significant difference, especially with the Omicron variant," Dr. Cunningham said.
Dr. Cunningham said in the four counties in which Henry Ford has hospitals (Wayne, Oakland, Macomb and Jackson), only about 55% of the people eligible to be vaccinated received either the two-dose Pfizer or Moderna vaccine or one-dose Johnson & Johnson vaccine. The percentage of people in those counties who received a booster was only 20-30%, he said. Of the people hospitalized with COVID across the health system, more than 90% are not boosted.
"Once you complete your original series of vaccine, be sure to get your booster shot for the best protection," Dr. Cunningham said, adding that vaccine and vaccine locations are plentiful. He also directed people to www.henryford.com for the latest information about vaccinations and booster availability.
In other remarks at the briefing, Dr. Cunningham said hospitalizations and infections continue to decline and offered helpful do's and don'ts for at-home test kits, which can be ordered for free at www.COVIDtests.gov.
"These are hopeful signs that make us cautiously optimistic that we've seen the worst of the Omicron surge. However, Omicron is still very much a threat in our community and the pandemic isn't over," Dr. Cunningham said. "My message to the community is please do not let your guard down and continue to adhere to the prevention strategies that protect us all."
He cautioned that low vaccination rates could lead to new variants emerging. "I know we are all eager to get back to normal, but we need to remain vigilant," he said. "That includes getting up to date on our vaccinations. We can't stress enough how important it is to get your booster when you are eligible."
Dr. Cunningham offered these tips for those using at-home test kits:
If you get a positive test, believe it. You are far more likely to have a false negative result than a false positive. If it's positive, you don't need a repeat test at your doctor's office or the hospital.
If the test is negative, don't consider it a free pass. If you have a known exposure, please quarantine for five days. If you have symptoms with a negative at-home test, assume you have COVID and call your doctor or healthcare provider.
The best time to test is in the first 48 hours of symptoms. That's when the virus is the highest and the test works best. Isolate yourself from others if you have symptoms.
If you've been exposed to COVID but have no symptoms, isolate for five days and test yourself within three to five days.
When storing the kits, Dr. Cunningham advised keeping them out of direct sunlight, away from a direct heat source and in a place at room temperature. While the kits come with an expiration date, he said they would still be useful a couple months afterward. Dr. Cunningham also advised against planning winter vacations or spring breaks because of low vaccination rates and the potential for new variants emerging as a result. "I don't think it's a great idea just yet," he said.
###
NEWS MEDIA ONLY may contact: David Olejarz / David.Olejarz@hfhs.org / 313-303-0606