Henry Ford Health Saves Nearly $14 Million Through Accountable Care Organization in 2021
December 23, 2022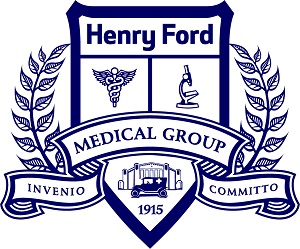 DETROIT--The Henry Ford Accountable Care Organization (HFACO) saved nearly $14 million in 2021 in its Centers for Medicare & Medicaid Services (CMS) contract while maintaining a high level of quality care for beneficiaries. The 2021 savings exceed those generated by the organization in any of the five previous years of participation in the federal government's Next Generation Accountable Care Organization value-based healthcare model.
More than 21,000 Medicare beneficiaries were aligned to the HFACO in 2021. When Accountable Care Organizations (ACOs), such as the HFACO, are successful, beneficiaries enjoy better health at a lower cost to both the consumer and taxpayers.
More than 2,000 Henry Ford Medical Group providers and independent physicians comprise the HFACO, which also includes all Henry Ford Health hospitals and outpatient facilities and the outpatient facilities of members of the Henry Ford Physician Network. ACOs voluntarily organize to be jointly responsible for managing the quality and cost of a targeted Medicare population. HFACO patients have access to innovative programs and care models designed to provide timely outpatient care, minimizing the need for costly care in the emergency department, hospital or nursing home.
In its six years of participation in the Next Generation ACO, the HFACO has generated nearly $38.8 million in savings. HFACO is one of the only Next Generation participants to achieve shared savings in each of the six years.
"Our success in managing value-based contracts is a testament to our physicians' commitment to improving patient care," said HFACO President and CEO Bruce Muma, MD, FACP. "We continue to search for ways to create new value and to make healthcare more accessible and affordable for all of our beneficiaries."
ACOs that are successful in delivering both high-quality care and reducing health care costs can share in the savings accrued by the Medicare program. The Henry Ford Medical Group will re-invest a portion of the shared savings award in infrastructure, care and process improvement initiatives, which will positively impact patients. The remainder of the savings will be shared with the providers and facilities that administer care to HFACO beneficiaries.
In 2022, the HFACO doubled in size by expanding to include partners at Jackson Health Network and Covenant Healthcare Partners. The expanded ACO, called Mosaic ACO, combines the expertise of all three organizations.
"Mosaic will build on the accomplishments of the HFACO," Muma said. "We fully realize that the health and wellbeing of our patients and our community is dependent upon our success. We look forward to continuing to provide timely outpatient care to our Medicare customers."
###
FOR MORE INFORMATION CONTACT: mediarelations@hfhs.org
About Henry Ford Health
Serving communities across Michigan and beyond, Henry Ford Health is committed to partnering with patients and members along their entire health journey. Henry Ford Health provides a full continuum of services – from primary and preventative care, to complex and specialty care, health insurance, a full suite of home health offerings, virtual care, pharmacy, eye care and other healthcare retail.
It is one of the nation's leading academic medical centers, recognized for clinical excellence in cancer care, cardiology and cardiovascular surgery, neurology and neurosurgery, orthopedics and sports medicine, and multi-organ transplants. Consistently ranked among the top five NIH-funded institutions in Michigan, Henry Ford Health engages in more than 2,000 research projects annually. Equally committed to educating the next generation of health professionals, Henry Ford Health trains more than 4,000 medical students, residents and fellows every year across 50+ accredited programs.
With more than 33,000 valued team members, Henry Ford Health is also among Michigan's largest and most diverse employers, including nearly 6,000 physicians and researchers from the Henry Ford Medical Group, Henry Ford Physician Network and Jackson Health Network.
The health system is led by President and CEO Robert G. Riney and serves a growing number of customers across 250+ locations throughout Michigan, including five acute care hospitals, two destination facilities for complex cancer and orthopedics and sports medicine care, three behavioral health facilities, primary care and urgent care centers.