Everyone experiences stress – whether on the job, at home or in family and personal life. No matter how you handle tense or frustrating situations, it is important to determine what you can do to manage your stress.
Studies link higher levels of stress with heart disease, high blood pressure and a weakened immune system. Stress can also make existing health problems worse and lead to weight gain, depression and gastrointestinal issues.
Doctors and other health professionals have really stressful jobs — often their schedules are demanding, and their work can be emotionally and physically taxing. They must learn how to manage stressful situations at work, and how to unwind when they leave the hospital or clinic. They are also uniquely aware of how crucial stress management is for maintaining health.
We asked a few Henry Ford Health doctors to share what they do to recharge and manage stress.
Gerard Martin, M.D., Emergency Medicine Physician
What do you like to do for fun? "I like to travel and spend time with family, but bicycling is my biggest stress reliever. I cycle outdoors as much as possible – even in the winter!"
Why do you like to do these things? "I can escape from stress on my bike. My time on the bike gives me time to problem solve and consider all sorts of things. There are no interruptions from technology so it's a peaceful time for me. I get to enjoy just being outside. This will sound crazy but sometimes I can ride for miles and not even remember the actual riding since I was 'lost' in my thoughts."
---
Earlexia Norwood, M.D., Family Medicine Physician
How do you de-stress? "By praying, walking on nature trails, game nights with family and friends, girl circles to laugh on life's events, and sitting by the fireplace with hot cocoa."
How does it help? "These activities remind me there is much more to life than any concern. As I focus on God, I see much clearer how blessed I am, how big he is and how insignificant the stress is. The gifts of family, friends, health, nature and moments of relaxation and peace are priceless."
---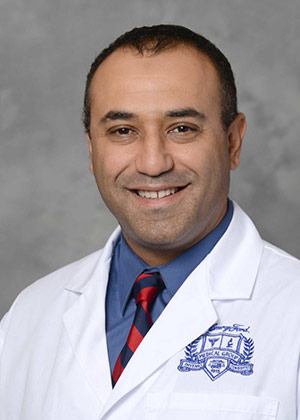 Tamer A. Ghanem M.D. Ph.D., Otolaryngologist/Head and Neck Cancer Surgeon
What do you like to do for fun? "For fun, I enjoy hanging out with my family, and I enjoy outdoor activities like camping, boating and fishing."
What activities help you de-stress? "Stress relief for me is exercise and woodworking projects as well as working around my house and on cars. Working with my hands while repairing a car or doing woodworking is very gratifying. I enjoy the problem-solving aspects and getting to see the end result."
---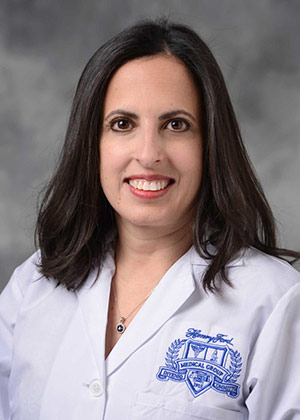 Rana Awdish, M.D., Pulmonologist/Critical Care Physician
What do you like to do for fun? "I took up oil-painting when I was bedbound after a severe illness, and it has become a hobby I truly enjoy. My husband built me an art room in our basement as a birthday gift, and it's become my favorite place to spend time with our son, painting or making craft projects."
How does it help? "Painting is a time when my mind is truly quiet, and I lose sense of time. When stress builds, I can paint and release it onto the canvas. It allows me to get feelings or thoughts out that I may not have words for yet, but because I can represent them in images, it feels healing for me."
Any other things help you relieve stress? "Yoga is something I always return to. I find there is something about just reconnecting to my breath and surveying my body that allows me to be very honest about how well I am managing to maintain a sense of peace regardless of the chaos around me. On a daily basis, I find cooking to be a wonderful, sensory-rich, hands-on way to unwind from a busy day."
---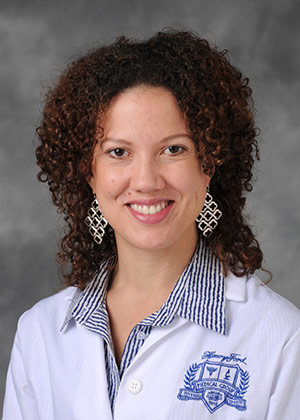 Deirdre Mattina, M.D., Cardiologist
What things or activities help you relieve stress? "Hot yoga and I own a "Dammit Doll," which I keep at my desk."
How do these things help? "Yoga keeps me calm, centered and flexible – which is needed when I spend most of my life hunched over a keyboard. But sometimes it just feels good to smash things. That's when the Dammit Doll comes in handy!"
---
To make an appointment with your primary care doctor to talk about stress or other health issues, call 1-800-HENRYFORD (436-7936) or visit henryford.com.