We only want the best for our children. So when the youngest members of our family are diagnosed with epilepsy, it can be an incredibly emotional and stressful experience for everyone.
"However, despite the risk of seizures and other health concerns, there are steps you can take to help your child with epilepsy live a normal, healthy, happy life," says Jules E.C. Constantinou, M.D., a Henry Ford neurologist who specializes in pediatric epilepsy.
How To Help Your Child Live With Epilepsy
1. Get an accurate diagnosis.
Diagnosing epilepsy in children poses different challenges than with adults. Depending on the type and severity of a child's epilepsy, the symptoms of certain seizure types may appear as harmless daydreaming – the kind of outward absentmindedness we think of as common in children. Your child's care team will conduct a number of medical exams, including an EEG and possibly MRI exams. To provide more information and help develop a more effective treatment plan, you may also be asked to take detailed notes or even a video of your child during a seizure.
The goal is to achieve a seizure-free state when possible to minimize medication side effects, and to enhance quality of life for your child and family.
2. Monitor your child's medicine.
"Not all children are placed on anti-epileptic medication, a decision that is made in consultation with your child's pediatrician and neurologist," Dr. Constantinou says. If your child is placed on epilepsy medication, some questions to ask include:
How often should they take the medication?
Should they take it at the same time each day?
What should I do if they forget to take it?
Are there any potential side effects?
Make sure your child's school or daycare knows about the epilepsy medication, and that arrangements are made to take it at school. You'll also want to educate caregivers about seizure first aid and make sure an action plan is in place for administering any rescue medication in the event of a seizure.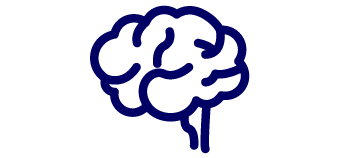 3. Avoid known seizure triggers.
Monitor your child's daily activities and write down any seizure triggers. Every child with epilepsy is different, but some common triggers include:
Stress
Missed medication
Lack of sleep
Infrequently flashing lights
It is important to know that most children with epilepsy have no issue watching TV, viewing computer screens or playing video games.
4. Recognize the warning signs of a seizure.
There are many kinds of seizures, all with varying degrees of severity and different warning signs. These warning signs may include:
Excessive staring
Jerking or twitching movements
Periods of rapid eye blinking
Stiffening of the body and extremities
Shallow or accelerated breathing, or breathing stops
Loss of bowel or bladder control
Not responding to noise or words
Appearing hazy or confused
Loss of consciousness
Excessive nodding or head swaying
5. Emphasize the positive.
"Our children look to us for cues on how to act, and this is even more true for a child with epilepsy, who may struggle to cope," says Dr. Constantinou.
Stay positive and avoid discussing any burdens – financial or otherwise – that your child's epilepsy places on you or your family. A positive attitude can have a tremendous effect on your child's mood and overall outlook about his or her epilepsy.
6. Watch for changes in behavior or mood.
For some children, having epilepsy and taking anti-epileptic drugs may affect their behavior or mood. If you notice any of the following, consult with your child's care team:
Learning problems or trouble in school
Irritability
Withdrawing from friends and family
Eating less
Negative statements
Trouble sleeping
7. Demystify epilepsy.
Encouraging your child to talk about epilepsy may help them feel better. In addition, discuss seizures and epilepsy openly with your child and family. Make sure everyone understands as much about seizures as possible and is able to assist in an emergency. The Epilepsy Foundation of Michigan provides wonderful resources for children and their families to help facilitate this conversation.
8. Encourage normal activities.
Let your child be a child. Encourage your child to have as much social contact with other children as possible and to participate in the activities approved by their pediatrician and neurologist. Focus on the things that your child can do and encourage them to be active participants in life. Having epilepsy may create some restrictions, but in general, your child should be able to take part in most activities.
9. Recognize that your child's epilepsy could change over time.
In many cases, children outgrow their epilepsy as they enter their teens. If your child is taking epilepsy medication and has been seizure-free for a number of years, your child's care team may suggest slowly stopping the medication.
10. Take time for yourself.
"As the parent or caretaker of a child with epilepsy, you make all the difference," Dr. Constantinou says. "Allow yourself time away from your many responsibilities to help avoid caregiver burnout, which affects both you and your child."
---
To make an appointment with a neurologist, visit henryford.com or call 1-800-436-7936.
Reviewed by Dr. Jules E.C. Constantinou, a pediatric neurologist specializing in pediatric epilepsy who sees patients at Henry Ford Hospital in Detroit and Henry Ford West Bloomfield Hospital.