As the weather gets warmer you may start planning some adventures in the great outdoors. Whether your idea of outdoorsy is an afternoon's walk in the woods or a multi-day backpacking and camping trip in the wilderness, you'll need to pack the right food.
"How much and what kind of food you need to carry will vary depending on how long you're hiking and where you're camping," says Sarah Hutchinson, RDN, a registered dietitian at Henry Ford Health. "You want to have enough food to stay fueled for activity and enough water to stay hydrated."
Fueling A Day On The Trail
A leisurely stroll through the woods for a few hours won't require packing a lot of extra food, but you should be prepared. Anytime you're being physically active, staying hydrated is key.
Aim to drink at least half a liter for every two hours on the trail. If you need to tote water for a long day of hiking, you'll need about two liters in your backpack. "For a several-hour hike, especially if it's very hot out, you might want something that has some electrolytes in it," says Hutchinson.
As for food, a short hike probably won't require more than a few snacks—or perhaps a picnic lunch. "People often overestimate how many calories they're burning from physical activity," says Hutchinson. "But eating an extra 200 to 500 calories during a hike can help you maintain your energy level."
Easy-to-carry snack options include:
Trail mix
Nuts
Dried fruit
Nut butter packets
Low-sodium jerky
Roasted chickpeas
Food For Camping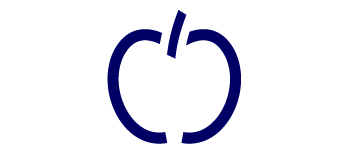 When you're spending a night (or several) at a campground, you need to plan your meals according to what facilities you have available. If you're staying in a camper—complete with a small refrigerator and stove—mealtime might look pretty similar to what it looks like at home. But if you're relying on a cooler with ice and a camp stove (or outdoor fire), you'll need to get a bit more creative.
"If you have access to cooling, consider prepping meals ahead of time that can be easily assembled and cooked," says Hutchinson. You could cut up protein and veggies to toss in a pan and stir fry, shred cheese for quesadillas or marinate kebobs to throw on a grill. If you are storing perishables, be sure you're able to keep them at a safe temperature (below 40 degrees Fahrenheit in a well-insulated cooler with ice). For multi-day camping trips, you'll need a way to replenish the ice daily.
And don't forget to pack marshmallows and other makings for campfire s'mores!
Camping Meals For Backpacking Trips
Backpacking into a remote campsite in the wilderness requires a different level of preparation—and creativity—when it comes to food. "This kind of camping means carrying in everything you need, finding and filtering water and safely storing food out of reach of wildlife," says Hutchinson.
Because you have to physically carry enough food for your trip, choose healthy, but calorie-dense, options. "You'll need enough calories to replenish you and give you energy for the next day's hike," says Hutchinson.
Packable, but not perishable, options for meals and snacks include:
Ready-to-eat dehydrated meals are the backpacking standard. Just add boiling water and you can have meals such as mac 'n cheese, chicken stew, curry, or rice and beans.
Oatmeal packets are an easy breakfast solution. Bring some dehydrated berries, raisins and nuts to make it tastier and more nutritious.
Hard cheeses and smoked meats can hold up well for a day or two without refrigeration.
Choose produce that won't perish easily—such as carrots, kale, broccoli, apples or oranges.
---
Reviewed by Sarah Hutchinson, a registered dietitian for the Center for Health Promotion and Disease Prevention.