The Great Lakes and other local waterways are rich sources of freshly caught fish. But sadly, some of those local fish may harbor unhealthy levels of man-made chemicals that can be dangerous to eat. That's why the Michigan Department of Health and Human Services (MDHHS) tests fish populations each spring and issues new guidance about what's safe to eat.
Harmful Chemicals That Find Their Way Into Fish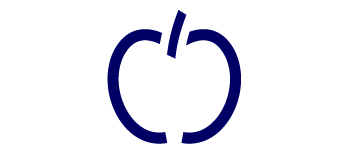 The two types of chemicals most concerning in fish are perfluoroalkyl and polyfluoroalkyl (more commonly called PFAS and PFOS). These chemicals are commonly used in a variety of commercial and industrial products. Because they break down very slowly, they can stay at detectable levels in the air, soil and water for many years. Their staying power in the environment has earned them the nickname "forever chemicals."
These chemicals are present in the Great Lakes and other waterways, and they can accumulate over time in the fish that inhabit the waters. "These chemicals can be toxic to our bodies," says Allegra Picano, RDN, a registered dietitian at Henry Ford Health. "They can build up and lead to a variety of health issues including weakening the immune system and increasing the risk of certain cancers."
Other chemicals of concern in fish are polychlorinated biphenyls (PCBs) and mercury. PCBs may impact the immune system, the reproductive system and increase cancer risk. Mercury poisoning from fish affects brain development and can cause cognitive issues. The MDHHS regularly tests locally caught fish to monitor levels of those substances as well.
The Latest On What Fish To Avoid Or Limit
The safe amount of specific fish is calculated using a formula based on your body weight. The resulting recommendation is referred to as a "MI serving."
A 45-pound person's MI serving is 2 ounces
A 90-pound person's MI serving is 4 ounces
A 180-pound person's MI serving is 8 ounces
For every 20 pounds less than a listed weight, subtract 1 ounce
For every 20 pounds more than a listed weight, add 1 ounce
Find out more about specific fish advisories and serving recommendations.
According to the MDHHS 2023 Eat Safe Fish guidelines, the recommendations for rainbow smelt consumption from various lakes are:
Lake Huron: No more than 6 MI servings per year
Lake Michigan: No more than 1 MI serving per month
Portage Lake in Houghton County: No more than 2 MI servings per month
Gull Lake in Kalamazoo County: No more than 2 MI servings per month
Higgins Lake in Roscommon County: No more than 4 MI servings per month
The MDHHS also advises against eating any carp caught in Thompson Lake in Livingston County and limiting carp from Earl Lake to one or two servings per year for healthy adults.
Safe And Healthy Fish Choices
While it's important to heed these warnings and guidelines about potentially harmful chemicals, don't let them frighten you away from all fish. "Fish are a really great source of lean protein and they're rich in omega-3 fatty acids that can help reduce inflammation and improve heart health," says Picano. In fact, the American Heart Association recommends eating fish at least two times per week. "And if you're choosing safe options, even more frequently than that is okay," says Picano.
Choices like salmon, mackerel, shrimp, flounder and tuna all provide essential nutrients and can be safe options to eat on a regular basis. Picano does caution that if you're concerned about mercury, opt for canned light tuna—rather than albacore, which may harbor slightly higher levels. "For the general population, it's not much of a concern, but if you're pregnant or nursing, be cautious," she says. The Food and Drug Administration (FDA) keeps a list of the best choices for children and those who are pregnant and nursing.
---
Reviewed by Allegra Picano, a registered dietitian nutritionist for the Henry Ford Center for Health Promotion and Disease Prevention.